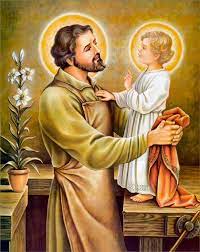 St Joseph's Day is on Saturday, March 19th.
This is an important feast day for our Parish, school and the Auckland Catholic Diocese.
To commemorate the day, we ask that your children wear "mufti" (weekend clothes) tomorrow (Friday, 18th March), leaving their school uniform at home.
And we would greatly appreciate if they can bring a gold coin with them… a donation to De Paul House. 
Thank you!