ST JOSEPH'S CATHOLIC


SCHOOL
TAKAPUNA
2019/26 – August 16
We had a wonderful Mass on Thursday celebrating the Feast of the Assumption of the Blessed Virgin Mary. As I shared last week this is a very special Mass for the Catholic Church. Our students led the 9.15 am Parish Mass. All the students who had specific roles carried these out perfectly and with great reverence. We have a school of great singers who were supported by Miss Atkinson on the piano. Our thanks to our DRS Miss Woodhead for organising the Mass and to Monsignor David Tonks who was the celebrant.
On Saturday August 10 Bishop Patrick Dunn ordained Martin Wu. Father Martin is currently a priest in our Parish of St Joseph's. It was a wonderful celebration at the Cathedral of St Patrick and St Joseph. Congratulations Father Martin. We look forward to you celebrating our class and school Masses.  
A friendly reminder that I am offering parents the opportunity to meet for coffee to hear from myself and members of the leadership team about aspects of learning and teaching at St Joseph's. I anticipate these information sessions will be thirty to forty-five minutes long.  Please not the additional evening sessions. 
Thursday August 29: Our Learning Space – 9.15 am and 6.30 pm
Wednesday September 18: Self Directed Learning – 9.15 am and 6.30 pm
Wishing you a wonderful weekend
God bless
Alister Bridgman
Principal
Monday 19 August
NO SCHOOL PRAYERS
9.15 am – School Cross Country
Lunch Time Clubs – Kapa Haka
Tuesday 20 August
School Cross Country Saver Day
Lunch Time Clubs – Chess
Wednesday 21 August
Lunch Time Clubs – Drama / Eco Club
Thursday 22 August
8.15 am – Choir
1.30 pm – Cultural Afternoon
7 pm – Board Meeting
Friday 23 August
Final Day for Fitness-athon Money
Mandarin
Kakapo – Kiwi Ball
9.15  am – HGs 10, 11, 12 Mass
In order to take advantage of the predicted one fine day next week, we will be holding our school cross country on Monday August 19. There will be no school prayers. The order that the year levels will run is:
9.15am: Year 0 girls then Year 0 boys
Then:
Year 1 girls then Year 1 boys 
Year 2 girls then Year 2 boys
Year 3 girls then Year 3 boys
Year 4 girls then Year 4 boys
Year 5 girls then Year 5 boys
Year 6 girls then Year 6 boys
The start times for Years 1 – 6 are dependent on how fast previous Year Groups run. 
The runs begin and end on the lower field. Parents are welcome to come and support/cheer the children on for the event. It should be all wrapped up by approximately 11:30am
Students will need to:
come to school wearing sports gear for the day or their house colours:
                Alphonsus – Yellow
                Patuone – Red
               McAuley – Green
              Pompallier – Blue 
wear good sports shoes for running in

bring a drink bottle

bring a jumper and track pants for before and after running to keep warm

may like to bring a change of shoes in a plastic bag for after as the grass is very muddy at this time of year
We look forward to seeing you on Monday at this school event.
LAST CHANCE TO BUY TICKETS FOR ST JOSEPH'S QUIZ NIGHT
The St. Joseph's School Quiz night is coming up next Sunday. Grab your friends and make-up a table for a fun night out!
Date: Sunday 25, August
Time:  arrive from 6pm, quiz to start at 7pm
Location: Fantail & Turtle, Smales Farm (indoor area) – food & drink available to purchase on site.
Cost of tickets: $20 per head
Payment to PTFA bank account:
12-3026-0316672-00  (Particulars [Name] / Code [Home group] / Ref: [Quiz]) by Thursday 22, August
On Wednesday, 7th of August 2019, St Joseph's Catholic School Takapuna, had a fitness-athon.  That day, the children did a lot of fitness for a specific amount of time. The children had gone out and asked for sponsors, and raised money for new playground equipment. They took part in activities such as running, hula hooping and skipping. Kakariki team aimed to do one hour of exercise. Kakapo aimed to do forty-five minutes of exercise. Kea team aimed to do thirty minutes of exercise. Kiwi team aimed to do fifteen minutes of exercise. The course for the running was around the school excluding the field. The children had to do two laps until they proceeded onto the next activity. They would rotate around the activities for the amount of time set for them. At lunch, as a reward for the fitness-athon, the kids had a sausage sizzle. 
by David HG 1
ATHON – Last week to return money
Thank you to everyone for your support of the St. Joseph's Fitness Athon. The children have done a fantastic job of collecting sponsors and prizes for the most money raised in each team will be announced shortly.  We would ask that any outstanding funds are returned to school by next Friday 23, August.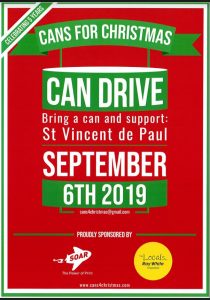 Winter – you are my enemy 
Winter – gather your strength but I shall defeat it
Winter – you can get as raged as you can be but I shall rage you off
Winter – enjoy killing the trees but summer will shine across you 
Winter – you can overcome the world but I'll overcome the universe
Winter – you try to tilt away from the sun but I tilt you back
Winter – waves battling wind howling wind speaking against me
Winter – you humiliate the flowers, the sweet smelling scent 
Winter – stop our games but we will fight through 
Winter – surely you're tired for we will fight
Winter – we are glorious in all we do defeat winter and we shall shine bright.
by Sarah
Winter – kill the plants, kill the trees, kill everything but summer will stand stronger and taller than you,
Winter – winter makes the fields muddy but the mud bashes and sleet lashes just make it more fun, 
Winter – destroy our parties and celebrations but summer will melt you within seconds with his almighty strength,
Winter – send the roaring winds to make us cold but we will destroy you,
Winter – gather your bravest warriors: the howling winds, the driving rain, the mud baths, the sleet showers but this pain will be my gain,
Winter – give me your hardest test but I will push through with amazing strength and power,
Winter – hit me with everything you've got but I will still emerge victorious,
Winter – try to destroy me but if there is no pain there is no gain,
By Liam
Winter – darken your days but the light will shine through and we will have victory over your dark forces     
Winter – try all you might, but you will never give us a fright, we will rise tall and defeat you in the night.
Winter – summer will keep us strong and sooner or later you will be gone.
Winter – you can try to silence our voices with your howling winter but as we unite, you can not silence our hearts 
By Olive
Winter – Knocks down huts and trees but can never knock down me.
Winter – Hurts flowers and trees but can never hurt me.
Winter – Do your worst in life but the light will come soon.
Winter – bring on the test but I will still be the best.
Winter – mud bashes sleet slashes you make us struggle.
You smack us to the ground you shatter the trees but as soon as you think we're done we stand up and win the game.
By Emmy 
The Auckland Girls' Choir ("Choir") would like to extend an invitation to girls from St Joseph's Catholic School (Takapuna) school to audition for our 2020 intake.
The Auckland Girls' Choir has a proud tradition spanning more than 20 years, and was established to provide accessible, enriching choral experiences for girls aged 9 to 18 years of age from the greater Auckland region.  To date the choir has attracted girls from over 50 different schools, reflecting the rich ethnic and socio-economic diversity of the greater Auckland region. 
As a training choir, The Auckland Girls' Choir is unique.  Not only do we focus on healthy vocal production, choral technique, artistry, and performance skills, but all choristers also engage in a leveled musicianship program to enable every girl to be the strongest musician she can be.  In the process, confidence, an enhanced sense of self-worth, self-discipline, teamwork, leadership skills, perseverance and the desire for excellence are proactively fostered.
Girls in the Choir also develop a strong sense of commitment to community service via performances in various civic and community events throughout Auckland each year. These civic performances not only provide the opportunity to perform, but also highlight the importance of giving back to the community, healthy respect for community leaders, and valuing the contributions and sacrifices that many have made to create Auckland into the city it is today.
Membership in The Auckland Girls' Choir is via an audition where vocal fluency, musicianship, and overall potential will be assessed.  If accepted into the Choir, girls are expected to attend weekly choir rehearsals that span the regular school year.  Attendance at a separate weekend workshop in each of the four school terms is also required, as well as full commitment to all performance engagements. 
There is a limited number of need and merit based scholarships available for the 2020 intake, supported and sponsored by Friends of the Auckland Girls' Choir to increase the accessibility and opportunities for talented girls to join the Choir. 
The first round of auditions for our 2020 intake are:
·         Saturday, September 14, 9am to 4pm
·         Saturday, September 21, 1pm to 4pm
·         Saturday, September 28, 9am to 12.30pm
We warmly welcome girls from your school interested in becoming a member of The Auckland Girls' Choir to apply to audition.
https:    //www.akgirlschoir.co.nz/auditions
Email:   agcinfo@akgirlschoir.co.nz