ST JOSEPH'S CATHOLIC


SCHOOL
TAKAPUNA
2019/31 – September 23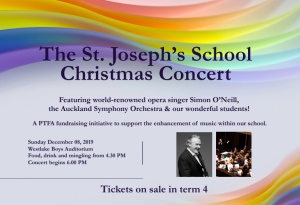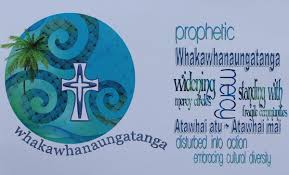 This week we are celebrating 'Mercy Week'. Tomorrow is Mercy day. We honour the opening of the first House of Mercy in Dublin by Catherine McAuley on this day in 1827. Catherine McAuley was the founder of the Sisters of Mercy. 
St Joseph's Catholic School Takapuna was opened in 1849 as 'St Mary's Industrial School'. The first school on the North Shore. By the following year it had thirty pupils. Some lived in the orphanage, a few were sons of settlers and others were from the maori village on the site that is now AUT.
At first all went well although the school was well challenged trying to cater for the great range of needs of the wide variety of pupils. In the 1860's the Government withdrew support and the school gradually closed. 
1850 saw the first Sisters of Mercy group from Ireland arriving in Auckland, at the request of Bishop Pompallier. The need for teachers at the time was great and the Sisters responded to the challenge. Their first convent was on the site of St Patricks and St Joseph's Cathedral. The Sisters later moved to Ponsonby.
In 1893 the former St Mary's Industrial School was handed over to the Sisters of Mercy as a home for orphan and destitute boys. In January that year, Sister Mildred and Sister Alphonsus, together with six boys, rowed across the harbour from town and climbed the bank that is at the back of the orphanage as we know it today. Sister Alphonsus was the first principal of 'St Joseph's School for Boys'. This is considered the first version of the school we have today. 
The Sisters of Mercy stayed for 96 years until 1989 when Sister Gemma, the last Sister of Mercy, left St Joseph's.
As a school community we are truely grateful for the many years that the Sisters of Mercy gave to the Catholic community of Takapuna. It is through their dedication and prayer that we have the wonderful school we have today.
Monsignior David Tonks will be celebrating the Parish Mass on Friday September 27, beginning 9.15 am, which is being led by our school. This Mass will celebrate the founding order of our school, the Sisters of Mercy. The Mass will be followed by morning tea in the staff room to which friends and whanau are invited to. This will be followed by the student cultural performances in the hall. Parents are welcome to come and see the performaces which will reflect what the students have been learning in their cultural groups over this term.
Manaakitia e te Atua
Alister Bridgman
Tumuaki 
Monday 23 September
8.50 am – School Prayers – School Hall
Tuesday 24 September
Kea and Kiwi Swimming
Lunch Time Clubs – Chess
Wednesday 25 September
Kea and Kiwi Swimming
8.00 am – 8.45 am – Team Kakariki Sharing the Learning
Lunch Time Club – Kidzcan Drama
Thursday 26 September
8.15 am – Choir
Kea and Kiwi Swimming
1.30 pm – Cultural Afternoon Practice
Friday 27 September
Cultural Dress Day
9.15 am – Mercy Day School Mass
10.30 am – Parent/Whanau Morning Tea – Staffroom
11.15 am – School Cultural Show
2.50 pm – School Closes for Term 3
On the 19th of September in 2019, I went on a journey. Actually, it wasn't just me. The entire Kakapo team did. We had received a letter a few days earlier, so we knew that we would act out the Exodus story. We all brought Israelites clothes to change into, so EVERYONE was excited. It was now read and feed time, and all of the boys had gotten into their costumes. Mrs Manning was saying "Don't get your clothes dirty or else you'll ruin your costume". Then I changed into my Israelite clothes and played games. Suddenly, the bell rang. I quickly hurried inside. Then Mrs Manning gave an instruction. "Please wait patiently for the other classrooms to come". So I waited. Then the classrooms came. "Okay, everyone listen up!"said Miss Leahy.
After all of the instructions that the teachers had given us, we finally went outside. We had to act like the mean pharaoh was treating us horribly. We fake groaned and chatted a little bit until Mrs Strother shouted "You don't talk, you're slaves! Slaves only talk when they're asked to!" "Let's go to the field" Miss Leahy instructed. "Ok, who's gonna be Moses?" Mrs Manning questioned. Miss Leahy chose someone from Home Group 11.  Then everyone acted like food was raining from heaven🍞. Then Miss Luxford shared pita bread and grapes on a huge platter. Hayley also gave me some of her small honey sandwiches. Miss Luxford also gave me a fruit bowl to give everyone a piece. After that, we walked to the hill on the same field.
The teachers picked Hamish as the new Moses. They also chose Andrei as Aaron. The teachers decided to pick 8 people to play the role of the fooled Israelites. Moses went to the top of the hill to get the ten commandments. The 8 people missed Moses so they spoke to Aaron "We need someone who is not gone for so long!" they complained. So Aaron replied "Give me all of your golden jewellery". So the Israelites gave Aaron ALL of their (pretend) golden jewellery. He melted the gold and shaped it into a GOLDEN calf. Because Moses was still on the mountain with God, the Israelites worshiped the golden calf.
Then Moses returned and argued "What have you done!" "I have gotten the ten commandments and you worship a statue?!" My favourite of the Ten Commandments was: Never want what belongs to others. Then it was time to choose 12 spies to sneak inside the promised land. When they returned, they told Moses "The land is perfect for growing crops but the people are giants! They could smoosh us up into guacamole!" But three people believed that God would be with them. And ONLY those three survived and made it to the promised land. Before we knew it, our journey was over.
We had a great time acting out the Exodus story. 
By Natalia HG 12
A big thank you to the PTFA who organised our AWESOME disco. Thank you to all the parents and their families for supporting this wonderful fun school community event. It was great to see so many families in attendance and to see all the students have fun dancing. It is certainly a highlight of the school calendar.
On Friday September 27 we are having a cultural dress day. Students are asked to come dressed in the national costume of the culture they have been studying on Thursday afternoons this term. At 11.15am we have a cultural performance being put on by our students which whanau are welcome to come and view. 
This is not a mufti day. Students are welcome to wear school uniform as the alternative to wearing the national costume of the culture they have been studying.
This is the final week for term 3. The term ends at 2.50 pm Friday September 27.
The new term begins Monday October 14 at 8.50 am with school prayers in the hall.
Operation Christmas Child
Dear Parents and Caregivers, 
The national collection for 'Operation Christmas Child' has begun. This year we will be supporting this appeal again by filling shoeboxes to send to impoverished children around our world. Samaritan's Purses' – Operation Christmas Child, uses gift-filled shoeboxes to demonstrate God's love in a tangible way to children in need around the world.
We are hoping to fill as many shoeboxes as possible. If you would like to support this cause you can fill shoeboxes as a family, or you could join together as a group families, to put together a box as per the instructions attached. Shoeboxes are available from me or can be a recycled shoebox smaller than a sheet of A4. Some items such as any liquids (including toothpaste) cannot not be sent, so please read the attached carefully. An example of a box is in the office foyer. 
If you are unable to put together a box but would still like to support this cause, you can donate an item/s to me, and I will work with the Special Character leaders to put donations together to fill a few more boxes. Hygiene items such as bars of soap and toothbrushes are always appreciated.
Please drop off any donations and boxes to me by Friday 1st of November in the HG 12 learning space, so I can get them to Samaritan's Purse before the container is sent.
We also ask that you will pray that every child who receives a shoebox will know that they are loved and will receive hope for the future.
If you have any questions please see me.
Thank you for your continued support, spreading God's Love and adding some Christmas cheer for many children in need!
Miss Natasha Luxford
Catholic Schools Cross Country
On September 19 twelve Catholic schools took part in this annual cross country event that took place on a very challenging hill. Forty students from St Joseph's took part in the tiring run. With a well earned place out of twelve schools, St Joseph's came 3rd! For the year 3&4's a 1.5km run two laps around the challenging hill. Year  5&6's did 2.2km, three laps! In most races a St Joseph's runner was placed in the top 10! Each runner finished, worked their hardest and gave it their all. They all looked like they had made this a memorable moment in their achievements.
Race officials commented that St Joseph's students showed excellent sportsmanship to all participants. We are proud to represent St Joseph's like that and to show what a great school we are!
By Max
Primary School Ski & Snowboard Champs (NIPS)
Two weeks ago our ski team of Anna, Evie, Beckett, Samuel and Mille competed in the North Island Primary School Ski Champs held at Whakapapa, Mt Ruapehu.
This year marked the 30th anniversary if NIPS with 566 children competing in individual races on the first day followed by dual racing on Day 2.
As one of the youngest teams competing this year, the children had a fantastic couple of days on the snow challenging themselves, supporting team matees and making new friends.
Congratulations to Anna (Y4) who won silver in the Girls 1 – 4 individual race, Evie (Y3) 12th and Samuel (Y3) 62nd. A very special congratulations to two of the youngest racers Millie (Y1) and Beckett (Y1) who were competing in their first NIPS competition.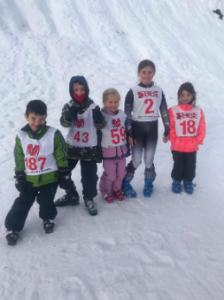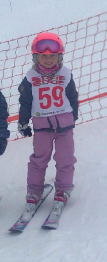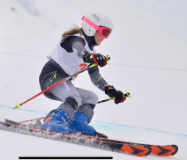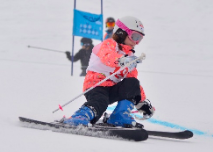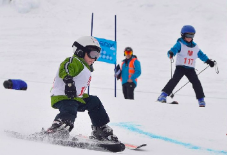 Netball
Congratulations to all our Netball teams for a great season. A special mention to Year 5 Shooting Stars who came 1st in their grade and Year 4 Mighty Ferns who came 2nd in their grade.
Thank you to all the parents who volunteered their time as Coaches & Managers, we couldn't do it without you.
Well done to the students who participated in the Kiwi Competition run by the University of Canterbury. Congratulations to Max who achieved Excellence in English and Holly who achieved Merit in all three subjects.
EXCELLENCE
ENGLISH
Max
MERIT
ENGLISH
Holly, Karen, Achira, Kevin, Ryan, Sofia, David, Madeline, Justin, Gaelle, Meera, Julia, Charisce,
MATHS
Holly, Karen, David, Max
SCIENCE
Holly
Parish
PARISH PLANNING – Our Diocesan general manager has agreed to help us with a planning process to:
Help us to be practical and specific about being missionary disciples of Jesus on the North Shore; and

Help us decide how we can best use our parish resources for our mission
The process will challenge us to consider our properties at Takapuna, Milford and Bayswater; to make decisions about the Takapuna land footprint, which includes the church, St Joseph's school and the old orphanage and Rosmini College.
We invite as many parishioners as possible to participate in this process.
The first session will happen twice – choose to come to either Sunday October 20 1.30 pm – 4.00 pm or Tuesday October 22 7.00 pm – 9.30 pm at St Joseph's Parish Hall.
The second session will be held Tuesday November 26 November 7.00 pm – 9.30 pm.
Sports
Check out the TENNIS HOLIDAY PROGRAMME notice on Community Notices – Link
Check out the FUN DAY FOOTBALL FOR GIRLS notice on Community Notices – Link
Check out the TAKAPUNA AFC HOLIDAY CAMP notice on Community Notices – Link
Community
No new community notices posted this week
School hats are required in Term 4