ST JOSEPH'S CATHOLIC


SCHOOL
TAKAPUNA
Principal's Message – December 7
Dear Parents
Welcome to the final full week of the 2020 school year. As we count down the final days of the school year we also countdown to the birth of our Lord Jesus Christ. At school prayers, on Friday, the nativity figurines were revealed and displayed.  This is a very special time of year for the church and for our families.
The Principal's Message will cover the following topics;
End of Year Reports

Friday 11th December
Ka manaakitia e te Atua
Alister Bridgman
Principal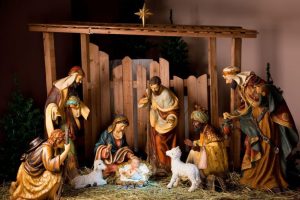 On Monday 7 December your child will be bringing home their end-of-year report. This report has comments written by them and their teacher.
For Year 3 – 6 students, the report is in conjunction with the Digital Portfolio on SeeSaw. We encourage you to sit down with your child at home and get them to talk to you about their learning samples on SeeSaw and read the student and teacher comments together.
If you wish to discuss any aspect of the report please email the homegroup teacher to arrange a suitable time. 
Thank You Morning Tea, 
School Mass,  Picnic Lunch, Christmas Carols
Thank You Morning Tea – 10.15 am
All parents and whanau who have supported our staff and students in various ways through the year are welcome to join the staff for morning tea. This is an opportunity for the staff to thank you for your support. This will be held in the staffroom.
School Mass – 11 am
All parents and whanau are invited to the final school Mass for the year. At this Mass we celebrate the school year we have had and farewell our Year 6 students. Please join the students and staff for this special Mass.
Please note no videos or photos are to be taken through the Mass as it is a time of prayer.
Picnic Lunch – 12.30 pm
Following Mass whanau are invited to join us for lunch. Bring along your picnic lunch and have it with your children. Alternatively, there will be food trucks from which you can purchase your family lunch. 
Manila Eats – loaded fries, loaded nachos, sliders & adobe fried chicken ($6 – $15)
Ice Cream Social – real fruit ice cream and slushies ($4.50 – $6)
Hero Coffee – coffee, hot choc, soft drinks, cookies
These are only accessible to adults. Students will not be permitted to make purchases.
If you are not coming to the picnic please ensure your child:
… has a full packed lunch as they normally have

… does not bring any cash to school
Thank you
Christmas Carols – 2 pm
From 2 pm till the end of the school day you are welcome to join the students who will be singing Christmas carols. This will be a wonderful opportunity for us all to celebrate the Season of Christmas together