ST JOSEPH'S CATHOLIC


SCHOOL
TAKAPUNA
Manawatia a Matariki
What an amazing Matariki celebration we had this morning. It was wonderful to see so many families coming together to join in our Matariki Breakfast.  In celebration of Matariki we are:
Remembering and honouring those we have lost since the last rising of Matariki.

Celebrating the present and gathering together to give thanks for what we have.

Looking to the future to to the promise of a new year.
As part of this celebration we as a school community launched our new 2022 – 2024 Charter
Thank you to the parents, families and staff who assisted with the 6 am set up. Thankfully, although cold, we had a beautiful fine winter morning. The BBQs were cranked up and bacon was thrown on to ensure when families began arriving at 7.30am, breakfast was ready… which also included buns, cupcakes, fruit, Milo and coffee. 
A great beginning to the day for all and a wonderful start to our national Matariki weekend. We hope that you get to enjoy the many Matariki celebrations which are happening around Auckland tomorrow. The fine weather is set to continue.
The following topics will be covered in this weeks Principal Message:
Matariki Breakfast

Matariki Public Holiday

Community Notices

S

ports Registrations for Term 3
Ka manaakitia e te Atua
Alister Bridgman
Tumuaki
School CLOSED tomorrow, Friday June 24th.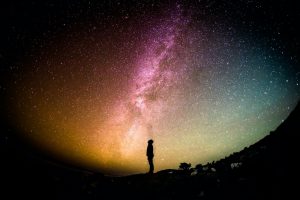 SPORTS UPDATE – REGISTRATIONS FOR TERM 3
Registrations for Term 3 sports are now open and will close at 9am on 30 June.
** Splash Polo Years 4-6 – Term 3 **
Location: AUT Millennium, Antares Place, Mairangi Bay
Day: Sunday 
Game Times: Varies, 1:00pm-7:00pm 
Season Dates: 7 August – 25 September
Game Duration: 20 min (2 x 8 min halves)
FEES: $80 per player (based on 8 in a team) including 3 training sessions per term
** North Harbour Basketball Semester 2 (Terms 3 & 4) for Year 2-4 & Year 5/6 **
Location: Eventfinder Stadium, Silverfield and Argus Place, Wairau Valley; and AUT, Akoranga Drive, Northcote
Day: Tuesday
Game Times: Varies, 4:10-7:55pm
Season Dates: 16 August – 29 November (only 11 games due to reduced court space)
Game Duration: 20 min
FEES: $67 per player (based on 7 in a team)
** Junior Breakers Basketball Semester 2 (Terms 3 & 4) for Year 1/2 & Years 3/4 **
Location: 7 Atlas Place, Mairangi Bay
Day: Monday (Year 1/2) Wednesday (Year 3/4)
Game Times: Varies, 3.45-6.45pm
Season Dates: 25 July – 5 December
Game Duration: 20 min
FEES: $133 per player for Year 3/4 & $104 for Year 1/2 (based on 7 in a team)
If your child is interested:
– Please go to www.sj.school.nz   
– Scroll down to the link to SCHOOL/SPORTS PAYMENTS
– This will take you to Enrolmy
– Login/create a login (if you haven't already got one)
– Click "See School Activities"
– When you click  "Book Activity"  if you have already registered your child for an activity through your enrolmy login, please just select the box of the child you are wanting to enrol.  
– Please consider your child's schedule carefully before booking.  Any refunds will be charged a $5 administration fee unless they can be transferred to another activity.
Any questions please email sports@sj.school.nz