ST JOSEPH'S CATHOLIC


SCHOOL
TAKAPUNA
Dear Parents
Happy St Patrick's Day.
We had a lovely school prayers this morning, celebrating both St Patrick's and St Joseph's Day. St Joseph's day is on Sunday 19th March. As a school our name sake celebration date is the 1st of May, St Joseph the Worker.
This week the PTFA had their AGM. The Chair of the PTFA for the last few years, Camille Coom stepped down from the role. On behalf of the school community I would like to offer our thanks and appreciation for all that Camille has done for the PTFA and our school community in her role as Chair. Camille has been responsible for leading a number of new initiatives over her time, which has benefited students, staff and parents. We thank her for her enthusiasm and dedication in ensuring that the PTFA continued to develop as the supportive organisation of our school that it is. Camille will be staying on the PTFA for this year and is looking forward to supporting Karen Roncon, who was elected to the role as Chair.
Have you registered your family for Shore to Shore on Sunday, 26th March? Registrations are still open. The PTFA have reserved a space at the finish line to run a school BBQ for our participants. They would appreciate assistance with getting the BBQ to the site and back, along with the cooking of the sausages. If you are happy to help out, please contact the school office (office@sj.school.nz) and we will pass on your contact details. Every family that registers through St Joseph's supports our school in getting new sports equipment. Thank you for your support. Students who do participate and bring their bibs to school on the following Monday will also get a bonus ice block for morning tea.
The new owners of our before/after school care programme, Tess and Jeff Tescan, are trialing a school holiday programme in the next student break. Check out the sKids programme below as you might like to register your children.
Have a lovely weekend.
Alister Bridgman
Principal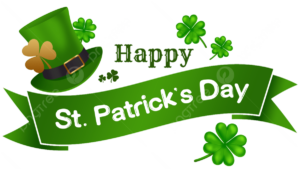 The Principal's Message will cover the following topics:
Welcome

A Prayer for Lent 

Stations of the Cross

Raffle Winner

Shore-to-Shore

Hot Cross Buns

sKids Holiday Programme

Netball Drills & Skills

Community Notices
I am the light of the world
"I am the way, the truth and the life"
E te Ariki, Lord, today we share the story of Lazarus, and Martha and Mary. May we experience Jesus calling us back to life as active participants in his mission. We make this prayer through Christ our Lord. Āmene.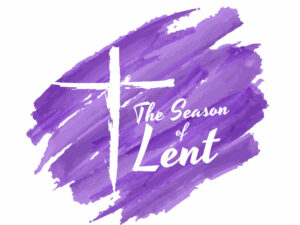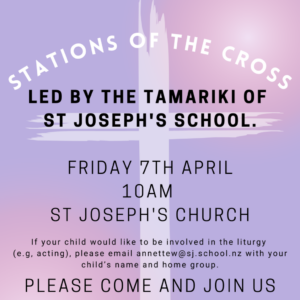 Congratulations Seraphine for holding the winning ticket. It was wonderful to be able to present to you an AWESOME box of books for you and your family to read. Thank you to all the students, and their families, who supported this raffle by purchasing tickets. Over $300 has been raised for the Caring Foundation. This foundation is currently supporting families in need who have been impacted by the Auckland Floods and Cyclone Gabriel. Our prayers are still with all these people.
SHORE-TO-SHORE FUN RUN MARCH 26TH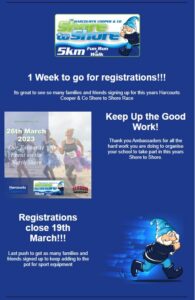 HOT CROSS BUNS FUNDRAISER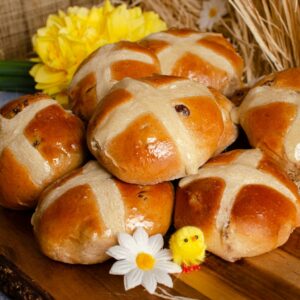 Order your Hot Cross Buns!
https://stjosephspta.org.nz/collections/fundraising
This Easter we are joining with Bakers Delight (Milford) to bring you delicious Hot Cross Buns! You can choose between the four flavours and order as many packs as you like.
Pop them under the grill and enjoy them for morning tea with lashings of butter in the lead up to Easter; or freeze to feed the troops during the school holidays!
All funds raised will be allocated to St Joseph's Catholic School for the building of an exciting, new Junior Playground for our tamariki!
Need to know dates:
Thursday the 30th of March – Last day for orders

Monday 3rd April – Hot Cross Buns will be delivered to St Joseph's School and given to the St Joseph's student nominated on the order form (under billing address). The student will deliver these to the purchaser. Please include the child's full name and home group number.
Hot Cross Bun options:
Traditional Hot Cross Bun 6-Pack – In case you knead another reason to devour our Traditional Hot Cross Buns, they're made with real fruit, delicious spice mix, and no bitter orange peel!

Apple & Cinnamon Hot Cross Bun 6-Pack- Tasty to the core, our Apple & Cinnamon Hot Cross Buns are made with real Pink Lady apples and baked fresh especially for you! You won't want to stop at one! 

Choc Chip Hot Cross Bun 6-Pack – With over 100 choc chips in every bun, our Choc Chip Hot Cross Bun is a chocolate lover's dream! Enjoy as they are, or pop under the grill for a melted chocolate delight. One won't be enough!

Mocha Hot Cross Bun 6-Pack – Satisfy two cravings in one with our delicious and freshly- baked Mocha Hot Cross Bun. It combines two of life's greatest necessities, coffee and chocolate! 
JUST CLICK ON THE LINK BELOW AND START ORDERING IN TIME FOR EASTER!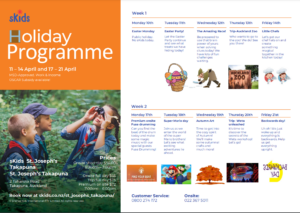 NETBALL DRILLS & SKILLS SESSON NEXT WEDNESDAY, MARCH 22nd FROM 8am – 8:30am ON THE SCHOOL NETBALL COURTS (YEARS 0-6)
A few of our wonderful parent netball coaches will be running a netball skills and drills session next Wednesday morning (22nd March) from 8am – 8.30am.
This is an opportunity for anyone who would like to try netball to come along and give it a go (as well as those who've played before) to have some fun out on the courts with their friends.
This is open to all students from Years 0 – 6 and both girls & boys. We'll split the kids up into year groups for the drills and the aim is to just have fun.
Please note these are not trials – it's simply a session to get the kids onto the court enjoying themselves!
For more information on when and where netball is played and how to enrol, click here.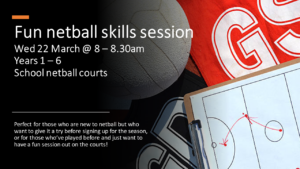 Please check out the latest community notices that you can find on our school website.