ST JOSEPH'S CATHOLIC


SCHOOL
TAKAPUNA
Tena Koutou Whanau,
It was wonderful to see all our families coming together for Sharing the Learning. This is a great opportunity for the children to share with their parents, all the learning they have done throughout the term. The children are so proud of their learning; and Sharing their Learning is a great opportunity for parents to confirm their child's hard work and progress. At the end of Term 2, parents will receive their child's Progress Report.
Preparations are underway for our Easter Liturgy and Parish Stations of the Cross. The school's Easter Liturgy will be held in the school hall beginning 1.30pm Thursday, 6th April. All whanau are welcome to join us. Parents are welcome to take their children home following the Liturgy.
Our students are performing the Parish Stations of the Cross on Good Friday (7th April) beginning at 10am in St Joseph's Church. Everyone is welcome to join us for this special Easter celebration.
Next week is the final week of Term One. School will close on Thursday, 6th April at 2.50pm. The school opens for Term 2, Wednesday, 26th April.
While this term saw an unusual start with the floods and cyclone, the students have had a fun term of learning. Thank you to all those who have supported our students and their learning throughout the term.
Ka manaakitia koutou e te Atua
Alister Bridgman
Tumuaki
The Principal's Message will cover the following topics:
A Prayer for Lent

Holy Week Liturgy

Stations of the Cross

Holy Week Outreach

Sacramental Programme

Arts Rotation

Important Reminder: Hot Cross Buns

Shore-to-Shore Fun Run

sKids Holiday Programme

Term 2 Sport/School Holiday Sports

Community Notices

Teacher/Principal Support
Prayer for Lent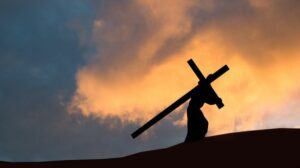 I am the light of the world.
"Truly, this was the Son of God."
E te Ariki, Lord, may we follow you, Jesus, in this week of your passion. May the voices we listen to lead us to be generous people of compassion in a world where compassion and love are needed. We make this prayer through Christ our Lord. Āmene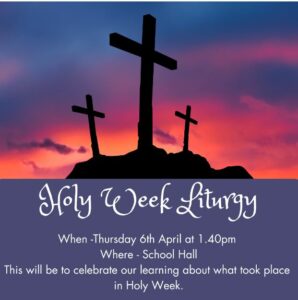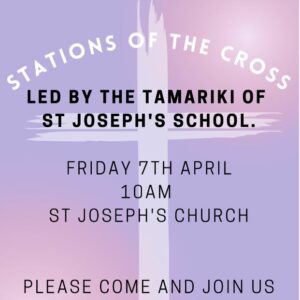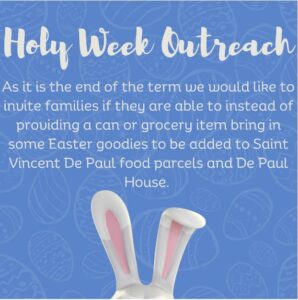 St Joseph's Church Sacramental Programme 2023
If your child is in Year 4, they would have received a registration form to participate with their parents in the Sacramental Programme.
The form needs to be returned to the Parish office by the 20th of April. There is an Orientation Evening on April 27th at 6pm, where further information will be given. All sessions will be held on a Wednesday evening at 6.30pm.
To take part, your son or daughter MUST be eight-years-old at the time of registration.
If your child is older and you wish them to make the Sacraments of Reconciliation, Confirmation and First Holy Communion this year, please collect a form from the Parish office. The office is situated under the church, open from 10am – 1pm each day.
Any enquiries, please contact pastoral@stjoseph.org.nz. (Edwin Macmac).
Reported By: Aaron HG1
You´ll NEVER guess what the Kakariki team has been doing for the last few weeks! The team has been learning about ARTS with all of our wonderful teachers… like dramatizing plays , doing artwork,  dancing, percussion and wearable arts.
In HG1 we were dramatizing plays from a book. So students had to plan it out, make props if needed, and make a simple set based on the book they were reading. 
In HG2 we did painting about under the sea creatures. First you had to imagine that you were laying down on the seafloor, looking up and seeing sea creatures. On the first day, you had to paint the seafloor, cho0se your motion and visualise how you want to see it. On the second day, you had to cut out the sea creatures from black paper and stick them on. 
In HG3, we did Percussion instruments. You had to make a rhythm using percussion instruments.
In Hg 4, we separated into groups, dancing in the hall, and had to dance out letters or symbols. Then at the end, we had to make up a new dance.
For Hg 5 we did wearable arts. We had to make wearable arts to wear at the catwalk. On the second day, we made posters about our Mercy Values: Aroha (Compassion), Tapu (Respect), Tika (Justise), Manaakitanga (Hospitality) and Pono (Truth).
We have had a busy time – and so have the teachers!
IMPORTANT REMINDER: HOT CROSS BUNS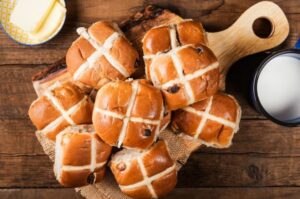 If you ordered Bakers Delight hot cross buns for Easter, they will be delivered to your nominated student (in class) on Monday afternoon, April 3rd. Please check your order when you collect them to ensure you have the correct order. If you ordered up big, remember to bring your car (and maybe a box) to pick them up!   Thank you for supporting this St Joseph's fundraiser & enjoy your hot cross buns!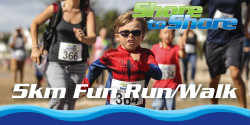 A massive thank you to all of the families that registered for the Shore to Shore event last weekend. We had 79 entries registered through our school page, with a percentage of those entry fees going towards new sports equipment for St Joseph's School.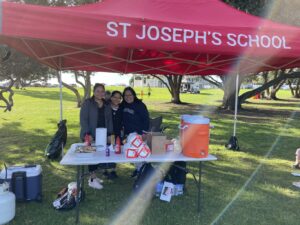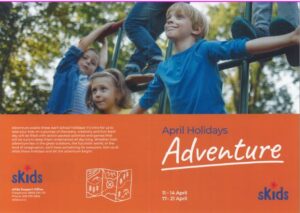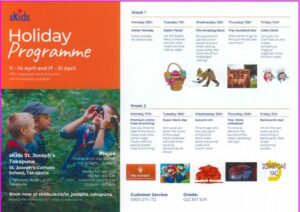 TERM 2 SPORT/SCHOOL HOLIDAY SPORTS
Please have a look at the sports notices on the school website for news regarding:
Flippa Ball/Splash Polo registrations for Term 2

Takapuna Football Club School Holiday Programme

Smash Tennis April Holiday Camp
St Joseph's Sport – sports@sj.school.nz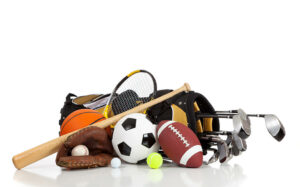 Please check out the latest community notices that you can find on our school website.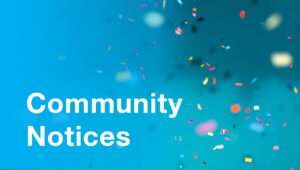 TEACHER/PRINCIPAL SUPPORT
We have been asked how parents can support Primary School Teachers and Principals. Below is a form that can be printed, completed and returned to the school office (copies are also available in the office).
Thank you!