ST JOSEPH'S CATHOLIC


SCHOOL
TAKAPUNA

Dear Parents
Today the students came together to re-enact the Holy Week story. Each team performed part of the Holy Week Liturgy, which began with Jesus entering through Jerusalem and ended with the stone rolled back at the tomb. While, as adults we have heard the story many times it is wonderful to see the students performing it for their first time. Thank you to the whanau and parishioners for joining us for this special liturgy.
This Easter weekend is also the first weekend of the school break. We look forward to welcoming your children back on Wednesday, 26 April.
Yesterday we were sadly informed that Sarah Nicolson's husband, Paul, passed away after a short illness. Sarah was an Associate Principal here at St Joseph's from 2019 – 2021. Our prayers are with Sarah, Paul's children, and their families.
Thank you to all the parents and whanau who have supported the various school activities this term. Parent and whanau support is greatly appreciated as it provides our students opportunities that further support their learning.
Wishing you all a happy and Holy Easter
Alister Bridgman
Principal
The Principal's Message will cover the following topics:
A Prayer for Lent 

ANZAC Day

Term 1 & 2 Drop off

St Joe's Are Now the North Harbour Cricket Super 8's Champions

Kakariki Devonport Trip 

Te Hekenga Nui-The Great Migration

Kelly Tarltons

PTFA Mother's Day Fundraiser

Waterwise

Stations of the Cross

Flippa Ball/Rippa Rugby Registrations Closing Soon

Community Notices
Boulders moved.
Burial head cloth rolled up.
Women running to tell disciples.
Disciples running to see for themselves.
The empty tomb proclaiming Good News
He was not there.
"Where is he?"
"Mary!"
The one who has loved us into wholeness is alive.
And with us now.
We say with her, "Rabbouni"!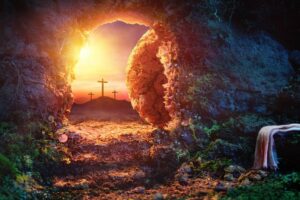 The Takapuna ANZAC Parade and Service for 2023 will take place on Tuesday, 25 April at War Memorial, 1-7 The Strand, Takapuna.
Our school participates in this parade to acknowledge the many people from our Parish, school and local community who have been a part of the armed services
The parade assembly: at 8.45 am at Sanders Ave, and the parade marches on Lake Road to the War Memorial
The service start: at 9 am at War Memorial, 1-7 The Strand, Takapuna
I would like to invite students to join me on the Parade and at the Service, where we will lay a wreath on behalf of our school community.
If you would like your children to be part of this parade and service please could you email me – principal@sj.school.nz.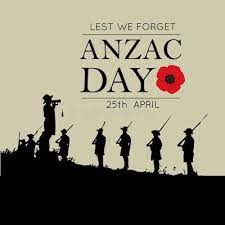 In the winter terms, terms 2 & 3, parents are asked to drop off their children between 8.15 am – 8.45 am. This allows the children to go directly to their warm learning spaces which open at 8.15 am. Please do not drop them at the back of the church prior to 8.15 am. Students waiting in the cold and rain is not a great way to start their school day. You are welcome to park and keep the children in the car till 8.15; or you can register them at sKids. One of the services they offer is child care from 7.45 am – 8. 15 am for $10 per day. Thank you for supporting this procedure.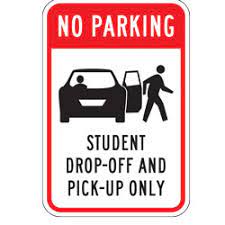 ST JOE'S ARE NOW THE NORTH HARBOUR SCHOOLS CRICKET SUPER 8'S CHAMPIONS!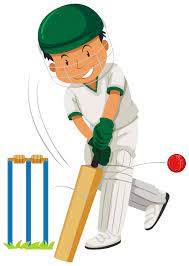 Reported by: Will R HG2 and Luke HG3
Our school cricket team won a tournament at Takapuna Cricket Club!!
The first game we played was up against a team off fielding and to start the bowling was Luke. In his first over, he bowled out two people!
Will R was up next. His first bowl, he narrowly missed the stumps, but the next two balls were both caught by Luke and Will M. Now it was a hat-trick ball but unfortunately it was a dot ball.
More and more overs passed and by the end of it, they were left with only two runs.
Now it was our turn to bat. The partnerships were Luke and Will R, Will M and Yuvaan, Isaac and Blake, and Beckett and Louie.
Isaac and Blake were first up. They both smashed some fours and Blake hit a six. 
Next it was Luke and Will R. They hit some good fours and Luke hit a six to make up for the three wickets they got on them. 
Will M and Yuvaan had a go and they got five runs, running between the wickets! They also hit some amazing fours. 
Finally, Beckett and Louie – they played awesomely and hit some beautiful fours.
In the end, we thrashed them 90-2.
We moved to the next pitch and practiced our catching and fielding with Charlie, Isaac's brother. We did the bat toss and this time we were batting first; and this time there were different partnerships. There was Will R and Yuvaan, Blake and Isaac, Luke and Will M and again, Beckett and Louie.
Again Isaac and Blake started and Isaac hit 2x sixes and  1x four which got him to sixteen runs. Then Blake got into the act, with 1x six and 2x fours, with two runs between the wickets. 
Will M hit 2x fours as well and one run between the wickets. Next up was Will R and Yuvaan. Yuvaan hit 2x fours and two times, he ran twice.
Then Will R hit a six straight to his team. Luke dived to the left in the crowd and attempted to catch, but he just dropped it. He also hit 2x fours and ran 2x twos.
Now it was Louie and Beckett. Louie hit 1x four and got three runs between the wickets. Although Beckett didn't get any boundaries, he got five runs between the wickets, which got us to the 91 runs.
Then it was our turn to bowl. First up was Isaac. He got a "Royal Duck"; but the rest were dots.
Next it was Will M. He got a wicket bowling; and another was caught by Will R. Then it was Blake to bowl. Blake took a wicket on the last bowl of the over. 
Yuvaan bowled the last over. Yuvaan took two wickets and one was on the last ball of the game!
We won 91-28!!!
(Thank you to all of the parents/famlies who were there on the day, offering their help and support. So very much appreciated!)
Reported by: Willow, HG4
Last Thursday 30th March, since our learning has been based around Pātoune (a highly significant Northland chief) and Māori culture, the Kakariki team went on a trip to Devonport. First, we visited Pātuone's grave in Devonport! It was so cool to see such an old grave! I was so amazed that he lived till 108 years old! Mr. Rae was very informative and told us many facts about Pātuone, the peacemaker between the British and the Māori. After that, we headed off, walking to our next stop, the Devonport historical museum! After a quick snack, we went into the museum in groups. We heard from a volunteer historian who showed us the geological landmarks pointing to areas where Māori tribes had fought in the past. and how the land has changed. I thought it was so interesting how many of the items were from the 1800's! There was such a cool typewriter that we could write on, a movie room with an old projector, and a piano that lots of talented, budding pianists in our Kakariki team played! Next stop – a massive walk up North Head/Maungauika!
Firstly, we learnt about where the Māori grew and stored Kāi on the terraces. Secondly, we hiked towards the summit of North Head – Maungauika to take a look at the engine rooms, it was so dusty in there! Then we rested by the big 'vanishing' gun! An archaeologist knew a lot about the gun that disappeared underground between shots! He also told us about past invasions including the Japanese and the Russian navy. We were told about moa bones left over from Māori eating them and they were found in an archeological dig directly below on the cliff edge. At that stage we were right up at the top where we had breath-taking views over Auckland city and the Hauraki Gulf! When we walked downhill to the tunnels where we got to explore, some kids claimed that they saw bloody handprints on the wall! Haha. It was so cool but scary at the same time! We walked downhill to Cheltenham beach for a lunch stop with the whole team! I was so happy to stop!
Mr O'Connor then led the way to the Tainui waka monument on Torpedo Bay waterfront. After he'd given us some information about that, we started to walk back to the bus, filled up with information, and before we knew it, we were back at Saint Joseph's! It was a wonderful, but very tiring journey! I'm so happy I got to experience this! This was a very memorable trip.
TE HEKENGA NUI – THE GREAT MIGRATION
Reported By: Matthias M, HG
On the 8th of March,  Kakariki team did some learning about Te Hekenga Nui (The Great Migration). We started by filling out a worksheet about what we already knew about it, and what we wanted to find out about the great migration.
Later, Kakariki team had a Zoom meeting with a person from Auckland Museum about how the Polynesians arrived here, and learnt a lot of new things. Like the fact that Kupe's wife called New Zealand "Aotearoa" & more things like that.
After he finished talking, he asked if the Kakariki team had any questions. Of course they did. They had questions like how long would it take to get from Hawaiki to Aotearoa? Did they always make it on their voyages? What are the dangers of these daring voyages?
It was interesting to hear that he himself undertook the voyage from Hawaiki to Aotearoa on a waka built similarly to how they were made in those days.
He was brave! He said it was a very tough trip and took 3 weeks.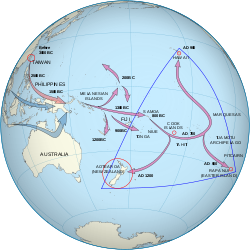 PTFA'S MOTHER'S DAY FUNDRAISER
As usual, Mother's Day is quickly creeping up. If you're looking for a simple way to organise gifts – you can upload a photo to Kids Art Works and get a customised mug printed.
To upload your photo and place an order:
1. Go to www.kidsartworks.com
2. Enter our school code KZ8695.
3. Enter your child's classroom number/name.
4. Then type your child's name.
5. Select your product.
6. Follow the photo upload and order prompts.
You can place your order online up until the 1st of May and this will get delivered to the school.
As well as giving Mum a treasured customised gift, you'll also be helping us out as we will receive a portion of the profits to help with our fundraising.
Thank you!
St Joseph's PTFA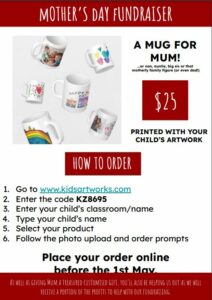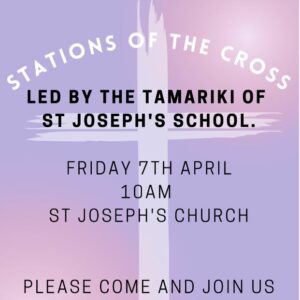 FLIPPA BALL/RIPPER RUGBY REGISTRATIONS CLOSING SOON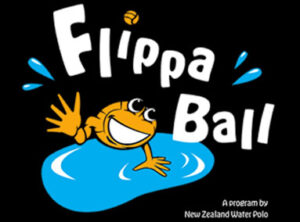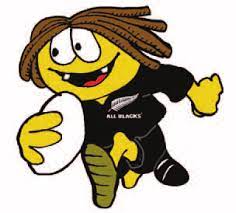 Reminder – Registrations for Flippa Ball and Rippa Rugby close at 9 am on Thursday 13 April 2023. 
– Newbies Splash Polo Years 2-3
Location: Sir Owen Glenn National Aquatic Centre, Antares Place, Mairangi Bay
Day: Sunday 
Game Times: Varies, 1:00pm-6:00pm 
Season Dates: 30 April – 25 June (no games on King's Birthday weekend)
Game Duration: 20 min (2 x 8 min halves)
FEES: $60 per player (based on 8 in a team)
– Flippa ball Years 4-6
Location: AUT Millennium, Antares Place, Mairangi Bay
Day: Sunday 
Game Times: Varies, 1:00pm-6:00pm 
Season Dates: 30 April – 25 June (no games on King's Birthday weekend)
Game Duration: 20 min (2 x 8 min halves)
*FEES: $85 per player (based on 8 in a team) including 3 training sessions per term
*Please note the fees have been increased by NHWP due to an increase in pool charges
– Rippa Rugby 2 Day Tournament – Years 3-6
Location: Onewa Domain
Dates: Thursday 25 May (Saver 30 May) & Thursday 27 July (Saver 1 August)
These tournaments will be run during the school day and parent help will be required
FEES – $25
Kind regards
St Joseph's Sport
Please check out the latest community notices that you can find on our school website.