ST JOSEPH'S CATHOLIC


SCHOOL
TAKAPUNA
2019/18 – June 7
A big welcome to …
Isabel, Jekerynay, Jihoo, and Oliver
We know they will have a wonderful time here at St Joseph's
Congratulations to the children of our Parish who received the Sacrament of Confirmation last night. On Sunday they will be receiving the Sacrament of First Holy Communion. These sacraments, along with the Sacrament of Baptism, are the way in which we welcome people into our Catholic Church.  Please keep in your prayers;
Aiden, Alexander, Alexander Lucas, Alfonso, Andres, Angie, Aurielee, Austin James, Austin Thomas, Bianca, Carl, Carter, Cassandra, Charlie, Connor, Daniel, Eliza Catherine, Elizabeth,  Ella, Elliot, Eva, Felicity, Francine, Haerin, Hamish, Harrison, Harry James, Hayley, Helena, Iesu, Jack William, Jaxsyn, Jay, Jonathan, Justin Anthony, Katie Marie, Kavin, Kraeyer Kobe, Laurene, Lemuel, Leo, Leo Benjamin, Liam, Louis, Malo, Manisha, Marcus, Mary, Meila, Miguel, Milla, Neave, Paolo, Peyton, Ranoh, Rebecca, Roshenka, Ruth, Sara Maree, Sarah, Savanna, Sebastian, Shanie, Sofie Josefina, Sophie, Trisha Meigan, Veronica, Vincent, Violet, Winston, Yeji, Zack, Ziva
On Friday May 31 our seven North Shore Catholic Schools had a wonderful Cultural Festival in the Rosmini auditorium. This festival saw a wonderful array of performances representing a wide range of cultures that are reflected in our North Shore Catholic Schools. Our cultural performance group were stars. Thank you to them all for their stunning performance and for the wonderful way in which they represented themselves, their families and our school. Thank you to Mrs Boyle and Ms Alesich for sharing their knowledge and talents with our students. Thank you to Miss Woodhead and Mr O'Connor for their support of our culture group.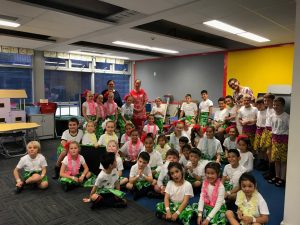 On Wednesday June 12 we are celebrating New Zealand Support Staff day. It is the day on which schools throughout New Zealand acknowledge the wonderful Support Staff that work tirelessly in many varied roles supporting students and and teachers with their programmes of learning. A big shout out to our AWESOME Support Staff who are there for our students and teachers and always with a smile. Thank you to;
Mrs Abba (Executive Officer), Mrs Kelly (Office Manager), Mr Kelly (Property Manager), Mrs Hilhorst (TA Kakariki), Mrs O'Grady (TA Kea), Mrs Street (TA Kakariki/Library), Mrs  Bell-Booth (TA Kiwi), Mrs Pienaar (TA Kakapo), Mrs Douglas (TA Kakapo) Mrs Foster (TA Kiwi)
God bless
Alister Bridgman
Principal
Monday 10 June
9.15 am  – School Prayers
Team Kea – MOTAT
Team Kakariki – Auckland Museum School Visit – Volcanoes
Tuesday 11 June
Waterwise – Home Group 5
Wednesday 12 June 
New Zealand Support Staff Day
Filipino Independence Day
Lunch time clubs – Drama / Hockey / Kakariki Eco
Thursday 13 June
8.15 am – Choir
Rippa Rugby – Onewa Domain
Friday 14 June
Mandarin Lessons
Year 4 Retreat Day
Futsal
Sunday 16 June
Patuone House Mass – 10 am – St Joseph's Church
All families who are in the Patuone House are invited to their House Mass on Sunday June 16, at St Joseph's Church, beginning at 10 am. Our House Masses are an important way in which we as a school celebrate our faith. We look forward to seeing all our Patuonians at the Mass.
Inter Primary School Badminton Competition
The annual North Harbour Inter-Primary School Badminton Competition was held on the 23 May in North Harbour Badminton hall.  This is the first time St Joseph sent a full team to compete in the competition and our team competed in Section 1, the competitive Section.  Our team members were Natalie, Ryan, Kevin, Jett and Reagan. Both Jett and Reagan are new to badminton.  Their courage to participate certainly uphold the school motto – COURAGE.  Section 1 consisted of Campbells Bay school, Kirstin school and Mairangi Bay school with both Campbells Bay and Mairangi Bay's top players being seeded Under 13 players.  Each of our children had to play one single and one doubles against each school.  We put in our best effort and came third.  Kevin displayed good leadership skills partnering Jett and Reagan alternately in doubles, giving both of them the confidence in their game as a first timer.  Ryan and Natalie put their best effort against the seeded players from both Mairangi and Campbells Bay schools in both their singles and doubles.  They both showed cooperation and consistency in their mixed doubles partnership.  Overall, the children had fun and gained some competitive experience.  Each child has summarised their feelings of the competition below:
"I felt lots of energy when I started playing in the competition but eventually I had sweat running down my neck.  It was very fun, good experience because we got to play with other schools and learn new tactics from them." –   Reagan
"I was very excited because not only I get to play my favourite sport, I get to play it with my friends from St Joseph as well as my other friends from Campbells Bay. The toughest match was my singles against Jack whom I know and I have always lost to him by just a few points. It was also an honour to play a friendly match against Tony a highly ranked player in New Zealand." –  Ryan  
"In the badminton competition St Joseph came 3rd place. It was fun to partner up with my friends for the doubles competition". – Kevin
"It was really cool and we had lots of fun.  I really enjoyed it." – Jett
"I really enjoyed pairing up with Ryan.  We made a strong mix double team who got to play against the other schools.  I am looking forward to upcoming competitions." – Natalie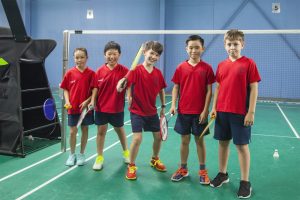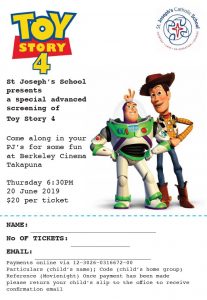 You are able to order lunches through eat my lunch on a Wednesday. They are delivered to school. Families simply login before Monday 5pm and place their order and payment online. The order is automatically generated for the food supplier, ready for preparation and delivery. Every school lunch you buy gives a lunch to a Kiwi Kid who would otherwise go without.