ST JOSEPH'S CATHOLIC


SCHOOL
TAKAPUNA
2019/19 – June 14
2019 – 2022 Board of Trustees
Congratulations to …
Monsignor David Tonks, Gallo Boyle, Anna Casey, and Tressa Joseph, who have been appointed by Bishop Patrick Dunn to be on our Board. Congratulations to  Bridget Allen, Vanessa Bates, Riann Geldenhuys, Janie Ryder and Paula Vitali, who have been elected to the Board. They will all be joined by Natasha Luxford, who has been appointed by the staff, and Alister Bridgman, Principal.
Together they, 'The Board', will support the staff in achieving our school vision;
Inspiring children,
through Catholic Education,
to love God,
to love learning
and
to give fully of themselves
Monday 17 June
9.15 am  – School Prayers
Tuesday 18 June
Student Led Talent Show – Year 3/4 Auditions
Wednesday 19 June 
Lunch time clubs – Drama / Hockey / Culture
Thursday 20 June
8.15 am – Choir
Student Led Talent Show – Year 5/6  Auditions
Friday 21 June
Mandarin Lessons
Student Led Talent Show – Year 5/6 Auditions
Futsal
Louie HG 9
I liked the classroom because it had a pitchfork and it had a bellow.
I liked the trampoline because there was a tv. I nearly did a back flip. I got 28 points on the trampoline.
The tv was on a game. It was an alien game. The point of the game was you had to get the alien in the homes. There were four aliens.
Mason HG 9
I like the cars because there was a tv in front of the car. I had three minutes in the car. 
Then my group went to the fire fighters station. We saw medals. Some were gray and some were gold. The medals had ribbons.
Next it was time to ride the old train. It was too late but the fire station was close to the train.
At last we went into the train. I was sitting with Daniel. I played I spy. The driver was so kind. We all took a photo.
Elijah HG 8
My whole class were going to the bus so we could go to MOTAT. Then when we got there we first had lunch inside the dome.
First we did a scavenger hunt then we did a picture on the MOTAT sign. We did games and we drew pictures like rocket ships and trains. The we coloured our pictures.
The last thing we had to do was the train ride. When the train ride was finished we went to the bus, then we went back to school.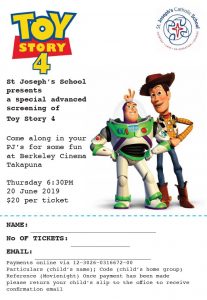 You are able to order lunches through eat my lunch on a Wednesday. They are delivered to school. Families simply login before Monday 5 pm and place their order and payment online. The order is automatically generated for the food supplier, ready for preparation and delivery. Every school lunch you buy gives a lunch to a Kiwi Kid who would otherwise go without.