ST JOSEPH'S CATHOLIC


SCHOOL
TAKAPUNA
2019/43 – December 17
Wishing You a Happy and Holy Christmas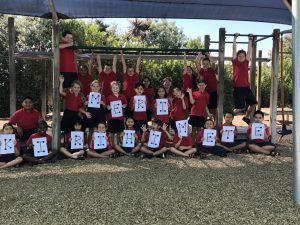 Dear Parents and whanau
"The school is successful in achieving equitable and excellent outcomes for students' (ERO). This is the first sentence in 'Evaluation Findings' of our July 2019 Education Review Office report which summarises everything that is achieved here at St Joseph's Catholic School, Takapuna. 2019 has been another outstanding year for our students, staff, parents and school community. The theme for the year was Whakapapa – Our Heritage. Throughout the year the parish and the school has been acknowledging our whakapapa. It has been a wonderful year of celebration.
'Students progress well in relation to the school's valued outcomes. They develop social skills and interact positively with each other and with adults. They show persistence and resilience in their learning' (ERO). Congratulations to all our students on the progress they have made with their learning through 2019. Our students are wonderful at being focused on and owning their learning. Consequently they are able to understand the progress they are making.
'Teachers and students set challenging and appropriate expectations for learning. Students are involved in decisions about an increasingly meaningful and authentic curriculum. Programmes promote confidence, collaboration, leadership, independence and the joy of learning' (ERO). Our thanks to all our staff who support the students with their programmes of learning and throughout their school day. We are truely blessed to have a staff who are passionate about each child's learning and each child as an growing individual. 'Leaders and teachers know children and whānau well. They are highly adaptive and flexible in identifying and implementing practices that work for students' learning in the class, school and community' (ERO).
'Strong leadership is evident in the school. Leaders build collective capacity, promote individual teachers' growth, and participate in professional learning alongside teachers. They work collaboratively to promote a secure and orderly environment that supports students' wellbeing and ownership of their learning' (ERO). Thank you to the Senior Leadership Team who have amazing work ethic and are constantly focused on supporting the staff in order that they in turn can provide effective programmes of learning for the students
'The board of trustees is focused on students' wellbeing, progress and achievement, and on supporting the future direction and vision of the school. Trustees have strong links to the school, community and parish. They are inclusive and responsive to local and community needs. They have a good understanding of the school's progress towards strategic goals and continue to build their own stewardship capability' (ERO). Our thanks to the 2016-2019 Board led by Anna Casey and our current Board led by Riaan Geldenhuys, for their support of our students and staff.
'Parents and whānau are actively involved and have many opportunities to contribute to and participate in many aspects of school life. Home learning partnerships are active and meaningful. Effective communication and consultation support and strengthen learning-centred relationships with parents and whānau' (ERO). The students and staff are very fortunate to have so many parents and whanau supporting them throughout the year. Thank you to your all for your wonderful support.
2019 has been a year of a wonderful variety of learning experiences for our students. Thank you to everyone who has played a part in ensuring that our students could have these learning experiences.
Kei te hiahia ahau ki a koutou i tetahi Kirihimete hari, me te tapu.
Alister Bridgman
Tumuaki
Full St Josephs Catholic School (Takapuna) July 2019 Report Link
On Monday, 9 December, 2019, students across St Joseph's participated on the Hour Of Code. The hour of code is an activity that students across the world participate in. Some of the Year 6s and 5s went to help some of the year 4s, 3s, 2s, and 1s. The kids did an activity portrayed by the popular sandbox game "Minecraft". The kids wrote lines of code with blocks. They made the characters move and interact with the virtual world. The kids each wrote around 60 lines of code. Overall, I could say they each enjoyed it very much and look forward to doing it again.
Ms Jo Nelson, a former teacher of St Joseph's, visited the school with a few of her colleagues. Ms Nelson returned to her former career as a police officer. During her visit Ms Nelson shared with the students a variety of information about her job. It was a wonderful opportunity for the students to ask questions which Ms Nelson and her colleagues responded to. Thank you to Ms Nelson for taking time out in her busy day to visit us.
Community Engagement Survey
Thank you very much for taking part in the AskYourTeam survey and for providing such helpful insights into St Joseph's School.
We will be getting back to you early in the New Year with some more detailed feedback on the results once we have had the full report from AskYourTeam. This will enable us to identify our strengths, as well as our areas for development, and inform our planning for next year. The AskYourTeam system also allows us to come back to you if we need more information and/or ideas for changes and improvements, and we will make use of this as required.
We are already seeing some very encouraging scores for key areas of student wellbeing indicating that they enjoy and feel safe at school and have a high awareness of our School values.
Many thanks again for your input and we look forward to sharing more insights with you.
Board of Trustees and Senior Leadership Team
Thank you for the support of our Mufti Days for Samoa. We have donated $400 to the people of Samoa through the Caritas organisation. Please keep them all in your prayers.
Library Books Heading to PNG
We donate books that have been withdrawn from our library to 'From Me to PNG'. This is an organisation that has set up a library in Papua New Guinea. This is part of a letter that we have recently recieved.
Hi Donor Schools! 
As 2019 comes to an end we just like say a huge thank you for all your support throughout the year! 
We have filled and shipped 2 containers, and already one-third of the way through one of our 2020 containers – so well ahead of our goals! We wouldn't be where we are without your ongoing support of our growing charity. It has been an absolute pleasure meeting you all throughout the years, and always so encouraging to receive strong support for what we do. 
Education is something that everyone deserves and we believe that with your support, we have the power to ensure kids in countries like Papua New Guinea can gain an education and become/ do whatever they want! 
As most of you know, we built our first library in 2017, we recently received an update on how things are going over there… The library gets used every day, the kids are finally able to read and it's an inspiring space where they can work on their homework etc. This is a good idea of where all your books and school resources end up! Please find the photos and video attached. 
After two years of hard work, it's time to go again! Thursday this week, we are heading over to PNG and putting all the books (4 containers worth – 2018 and 2019) into libraries! So, we will be a little out of touch with limited internet, but we can't wait to get back and show you the photos and what we got up to! 
Thanks again and we look forward to working with you all soon! Plus, keep an eye out for the photos of our trip! 
Merry Christmas and a Happy New Year! 
Samantha O'Connell / Rachel O'Connell
Flipper Ball
The St Joes Sting had another incredible season with a WIN in the final against Kristin.
The year 3, grade A Flippaball final on Sunday was the culmination of an unbeaten season.  Kristin came out of the gates showing fight and aggression and at half time were leading St Joes Sting 3-1.  Strong coaching, and a rally of the troops at the break, saw the Sting come from behind to level the score at 6-6 at full time and had spectators on the edge of their seats.
James B bought it home with his powerful arm scoring the next goal to win the trophy for St Joes in the sudden death playoff.  Everyone played like champions.
A massive shout out to Dave Buchannan and Clare Baker.  Without the wonderful management and coaching, such participation in sport for our children would not be possible – THANK YOU Dave and Clare!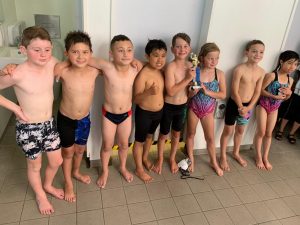 Term 1:     Monday 3 February to Thursday 9 April
Thursday 6 May – Waitangi Day – School Closed 
Monday 16 March – Teacher Only Day – School Closed for Students
Friday 10 April – Good Friday – School Closed
Term 2:     Tuesday 28 April to Friday 3 July
Monday 27 April – ANZAC Day – School Closed
Friday 29 May – Teacher Only Day – School Closed for Students – Rosmini & Carmel Colleges Closed
Monday 1 June – Queen's Birthday – School Closed
Term 3:     Monday 20 July to Friday 25 September
Thursday 6 August – Teacher Only Day – School Closed for Students – Rosmini & Carmel Colleges Closed
Term 4:     Monday 12 October to Tuesday 15 December (To Be Confirmed) 
Monday 26 October – Labour Day – School Closed