ST JOSEPH'S CATHOLIC


SCHOOL
TAKAPUNA
Dear Parents
The Government announced that last Friday at 11.59 pm the Household Isolation requirements from ten days to seven days.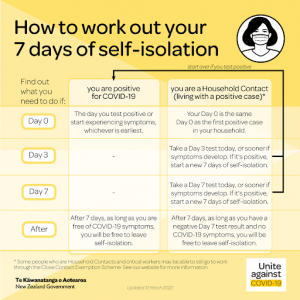 Please monitor your child for symptoms each day. If they are displaying symptoms, please keep them at home and contact the Ministry of Health helpline – 0800 358 5453. If your child is not displaying symptoms, they need to come to school.
The Principal's Message will cover the following topics:
Welcome

Student Reporters

Pick-Up – Safety First

St Joseph's and St Patrick's Day

Shrove Tuesday

Ash Wednesday

Term 1 Reporting

Wetsuit Donations Wanted for Waterwise

Netball and Hockey Registrations

Health Forms / Internet / Devices / Cell Phones

ALPHA Dinner – March 22nd
Ka manaakitia e te Atua
Alister Bridgman
Tumuaki
We extend a warm welcome to:
Elle, Irene, Jordan, Lucas, Eliana, Alvin and Ilyanna.
These are new students who joined our school community this week. It is wonderful to have them and their families join us. We know they will enjoy their time at St Joseph's.
We would also like to welcome back Stephanos, a Year 6 student who returned to St Joseph's last week.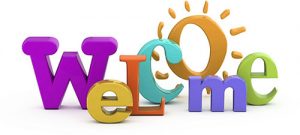 Morning Routine in Kakariki Team (Year 5 and 6 students)
By School Reporter: Janine 
Ever since Covid-19 struck, everyone stays in their home groups. You might wonder what we do in the morning if we arrive early. Here are some of the types of things we might choose: Art, (like coloring, drawing). Some are creating a certificate for the Kakariki team competition, while others enjoy drawing on the large whiteboards. Some choose to read a library book quietly. Chess is a popular game. Some teach each other strategy games like Rubix Cubes – there is a variety of these to solve.
Here are photos of students who spend their time together in the mornings: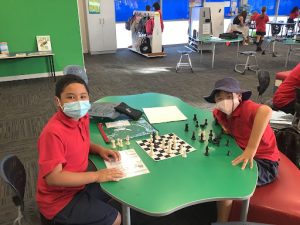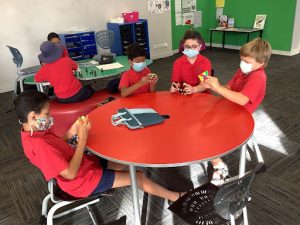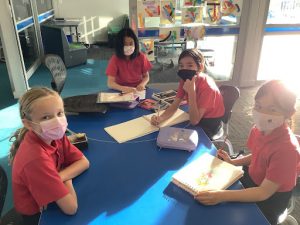 Thank you for following the direction of our staff at drop-off and pick-up. This helps the system to run smoothly.
We would like to make a couple of modifications to our pick-up system to ensure greater safety and to stop the gridlocks that can occur.
Parents Arriving Between 2 and 2.30 pm:
Please do not park in front of the gate.

Please park your car in the lower or upper parish carpark.

Please get out of your car

and walk to the back of the church with the sign containing your child's name and home group number.

The teacher will call your child from the home group and you can then walk them back to the car.

You can exit the car park through the lower car park and bottom drive.
Parents Arriving After 2.30 pm
You are choosing not to get out of your car.

Please arrive after 2.30 pm.

Please drive through the gate, showing your child's  name and home group number to the teacher on gate duty.

Please go into the lane direct to and wait in the car for your child to be brought to you.
The two key differences are:
If you do not want to get out of your car, please do not arrive till after 2.30 pm.

If you park before 2.30 pm, please park your car and walk to the back of the church to get your child. 
Thank you supporting this modified drop-off procedure.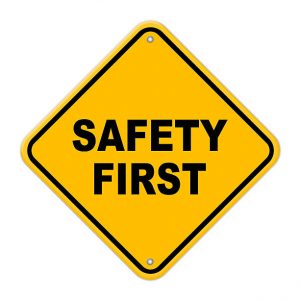 ST PATRICK'S & ST JOSEPH'S DAY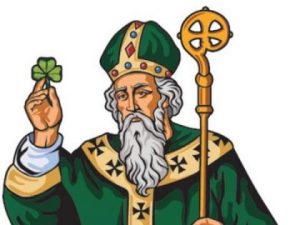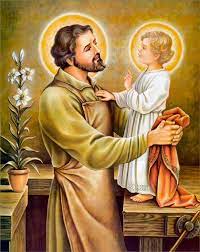 St Patrick's Day is Thursday 17 March and St Joseph's Day is Saturday 19 March. They are both important feast days for our Parish and the Auckland Diocese. 
To celebrate these two days we ask the children to:
St Patrick's Day – Wear their school uniform Thursday March 17th and also wear a green item – wig, hat, scarf, shamrock. etc.

St Joseph's Day – Wear mufti – weekend wear – and bring a gold coin donation for De Paul House on Friday March 18th.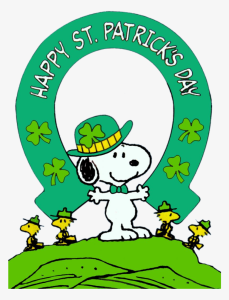 Over the next couple of weeks, teachers will be contacting student's parents by phone, to introduce themselves. In the last couple weeks of the term, teachers will provide parents the opportunity for a Zoom parent/teacher conference to discuss your child's learning and next steps. This replaces 'Sharing the Learning'.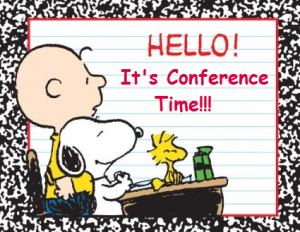 WETSUIT DONATIONS WANTED FOR WATERWISE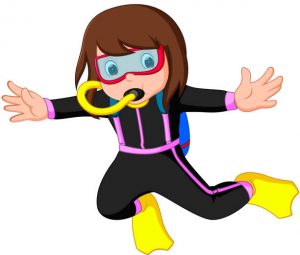 Wetsuit/ Rash Shirt donations for Waterwise
The Y5 & Y6 children are in the throes of their first Waterwise Sessions for the year. They've had great fun learning how to rig an Opti, capsize and right an Opti, sail "two up" and just enjoy the gorgeousness of Lake Pupuke with classmates.
As we are training to capsize in Lake Pupuke, rather than the Millenium Pool, the students will be in & out of the Lake from the morning until approx. 2pm. We have noticed that some of our students unfortunately don't have the right water-wear to truly enjoy the day as they're getting too cold.
We are therefore wondering if families have old wetsuits or rash-shirts that could be donated to the St Joe's Waterwise program? We are looking for items that are child size 6 up to mens XS.
Our school Librarian, Megan Street will have a plastic bucket outside the office at drop off and pick up that you can pop them in. Thanks in advance for your support.
NB: Most of our Waterwise Instructors will have children leaving the school in the next 2 years (i.e they are parents of Y5 or Y6 students). If Y3 &Y4 parents would like to become an instructor so they can support their children when they are Y5 & Y6, please get in touch with Megan for details on the next course which is in October this year. Waterwise is continued at Carmel College.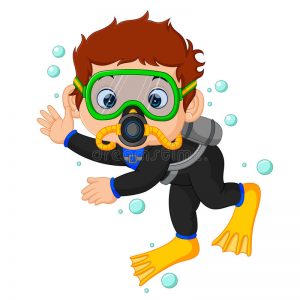 NETBALL & HOCKEY REGISTRATIONS
Please click this link if you are interested in registering your child for Netball or Hockey. Registrations close Friday 18 March
HEALTH FORMS/INTERNET/DEVICES/CELL PHONES
Please return these forms, completed and signed, as soon as possible.