Hot Cross Bun Fundraiser
This Easter we are delighted to join with Bakers Delight (Milford) to bring you delicious Hot Cross Buns! You can choose between the five flavours and order as many packs as you like!
Make a purchase for your family and then encourage your child/ren to talk to your Grandma, Grandpa, Aunties, Uncles, next door neighbours and friends to see if they'd be interested in purchasing some yummy Bakers Delight Hot Cross Buns in support of our school!
You can direct all purchasers to our PTA website (www.stjosephspta.org.nz) to order and make sure you let them know your full name and HG number so their order can be allocated to you.  Alternatively, you can collate all orders and purchase once via our website.  Up to you.
There will be awesome prizes on offer for the child/ family who sells the most Hot Cross Buns, thanks to some of our amazing local businesses. 
Top Prize: 5x Winner Winner Chicken Dinner (Takapuna) Vouchers for Fried Chicken & a slice of pie (valued at $105)
Second Prize: $50 Countdown (Takapuna) Gift Card
Third Prize: $30 Toy World (Albany) Gift Card
All funds raised will be allocated to St Joseph's Catholic School (Takapuna), short, mid and long-term initiatives, including:
repainting our ground murals

purchasing picnic tables to facilitate outdoor classrooms

digital learning equipment

building an exciting, new Junior playground for our tamariki!  
Improvement of our outdoor environment will benefit all current and future St Joseph's Catholic School (Takapuna) students.
Need to know dates:
Monday 21st March to Friday 1st April – 2-week selling/ purchasing period
Friday 7th April – Hot Cross Buns will be delivered to St Joseph's and given to the St Joseph's student nominated on the order form (under billing address).  The student/ parent will be responsible for delivering these to the purchaser.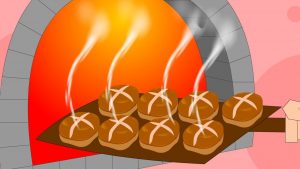 PTA Annual General Meeting
The St Joseph's PTA AGM will be held at 7pm on Wednesday 6th April, 2022 via Zoom.  At this meeting we will be reviewing the 2021 year and voting in the Executive Committee for 2022.  All current 2021 Office Bearers will vacate their positions and 2022 Office positions voted in.
Office Positions to be voted in are:
Chairperson

Secretary

Treasurer

Two PTA members who will sit on the Executive Committee
In addition to the Office Positions, it would be great to have a PTA Website (Shopify) and FB Administrator who will be responsible for updates.
This is a great time to join the PTA and support our school community.  We have a number of great initiatives for 2022 and look forward to delivering them to our school community.   We do need representation from parents in Y0 – Y3, to continue the legacy of the PTA initiatives.  Many current PTA members will be leaving the committee in the next year or so, as their children move onto Intermediate School. 
If you'd like more information call Camille on 021 427 449 or send an email to pta@sj.school.nz.
We look forward to seeing you on the 6th April!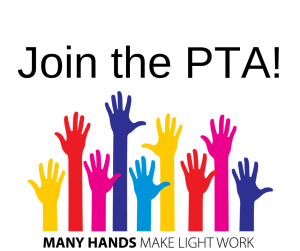 "Personal Care Products" drive for De Paul House
On Wednesday 30th March & Thursday 31st March, the PTA will be facilitating a "Personal Care Products" drive for De Paul House.  Give your donations to your child and they can drop it off in the designated boxes, either near the office or in their classrooms.
De Paul House (DPH) provides housing and support services for those most vulnerable in our community, focusing on families with dependent children.  As of the 16th March, DPH have had 36 enquiries for housing.  They are housing 50 families (132 kids and 74 adults) with 3 new families having moved in with DPH.
To make this initiative a huge success, we would greatly appreciate donations – no matter how big or small – of the follow items, to assist individuals and families with basic hygiene needs. 
Shampoo

Conditioner

Deodorant

Tooth Brushes

Toothpaste

Body Wash

Toilet Paper

Disposable Razors

Shaving Cream

Nappies

Baby Wipes

Sanitary Products

Laundry Powder

Hand Soap

Dishwashing Liquid

Cleaning Products
"The greatness of a community is most accurately measured by the compassionate actions of it's members" – Coretta Scott King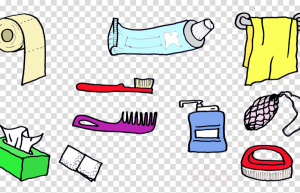 Facebook
Remember to join the "St Joseph's School (Takapuna) PTFA & Community" on Facebook.  Just search for the group under 'Groups'.  This is a private group for parents of St Joseph's children.  As it is a private group, you need to apply to join and confirm your child's name and HG.  Applications with questions unanswered will be declined.
The aim of this Group is to keep the parents of St. Joseph's School informed of the activities of the PTFA, St Joseph's School and the Community. It's about connecting and supporting the culture of the school.
Please share information the community may find interesting. For example:
Community Events

Items you wish to sell/ give away

Fitness Groups or Classes

Recommendations of services

Promote your business so the community can support you

Job vacancies within your business

Church events or notifications
NB: This Group is run by volunteers of the PTA. You may receive notification of events that the PTA is involved in. This group DOES NOT replace the School newsletters or notifications.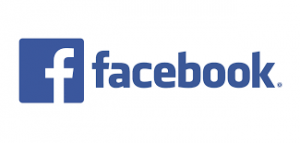 Thank you!
The St Joseph's Takapuna PTA