ST JOSEPH'S CATHOLIC


SCHOOL
TAKAPUNA
Dear Parents
On Friday last week, each Home Group had a liturgy to celebrate the Feast of the Annunciation and to participate in Pope Francis' Catholic Prayer Day for Ukraine.
The Feast of the Annunciation is the day on which we remember Mary being visited by the Angel Gabriel. The Angel Gabriel told Mary she was to be the Mother of Jesus.
Then the angel said to her, "Do not be afraid, Mary, for you have found favour with God. Behold, you will conceive in your womb and bear a son, and you shall name him Jesus. He will be great and will be called Son of the Most High, and the Lord God will give him the throne of David, his father, and he will rule over the house of Jacob forever, and of his Kingdom there will be no end." Luke 1:30-33
Catholics in Aotearoa New Zealand were asked to join with Pope Francis in a special day of prayer for Ukraine.
Pope Francis consecrated Ukraine and Russia to the Immaculate Heart of Mary on Friday, 25 March, during a service he presided over in St Peter's Basilica. 
Pope Francis Act of Consecration for Ukraine and Russia 
Please keep the people of Ukraine in your prayers over the coming weeks.
The Principal's Message will cover the following topics:
Farewell/Welcome

Student Reporters

Ministry of Health

Uniform Requirements

PTA News
Ka manaakitia e te Atua
Alister Bridgman
Tumuaki

This week we will be farewelling Ms Niamh O'Reilly who teaches Home Group 2. Ms O'Reilly is heading back to Ireland to spend some time with her family. We thank her for all she has given the students she has worked with and to our school community as a whole. We wish her well for her return trip home and the time she has with her family.
We welcome Mr Stephen Rae who will be teaching in Home Group 2 for the remainder of the year. We are pleased to have him join our school community.
Also joining our school community is Ms Janine Evaroa. She has taken up the position as a Learning Support Assistant for Team Kea. We welcome her as well.
STUDENT REPORTERS:
LOOKING ON THE BRIGHT SIDE
Looking on the Bright Side – Morning Tea Fun
By Maddy (HG2 Reporter)
Due to Covid restrictions, classes haven't been able to mix at playtime. Each week, each class gets two different play areas to play in.
Playtime has been feeling a bit weird and different because we have had limited people to play with. But this means that we get to know each other better.
We also get more creative with games because we have limited supplies and areas to play in. We often play games like handball or golden child. The Sports leaders carry sports equipment down with us, and some people bring in elastics for jumping games too.
STUDENT REPORTERS: WATERWISE
Waterwise
By Kaylia (HG2)
When we went to Waterwise, we learnt how to capsize and, very importantly, right an opti in the lake.
We also learnt how to sail, how to kayak and had some fun with a swim in our nearby Lake Pupuke.
First, we learnt how to capsize on land.
Then the pairs hopped into the motor boat and the parent helpers took the kids out to where they would capsize in the opti.
We all had a turn with sailing and kayaking. It was so much fun.
At the end of the day we did some swimming. All of our class swam to the buoy and back.
Thanks to all of the parents, teachers and other Waterwise instructors, we had a lovely day and learnt a lot.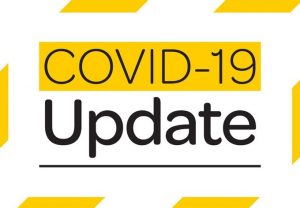 The Ministry of Health has provided further clarity on when household contacts should isolate.
What does it mean if I am a household contact? – Ministry of Health 
For households where someone has COVID-19, the Ministry of Health recommends you apply the following guidance.
If someone becomes a confirmed COVID-19 case, then that case and all other people in their household must isolate for seven days.

If someone else in the household then tests positive for COVID-19 during those seven days:

The isolation period for that person only re-sets – that person must isolate for an additional seven days from the day they test positive or symptoms begin.

Other household contacts who do not test positive are still able to leave isolation after the original case has completed their seven days isolation.

For the next 10 days after a household completes seven days isolation, evidence shows that due to their exposure to COVID-19 they are less likely to catch or transmit the virus. This means: 

If someone else in the household tests positive within those 10 days, the whole household will not have to re-isolate, only the positive case.

If someone else in the household tests positive and it has been more than 10 days since the household completed isolation, household contacts should re-isolate along with the new case for seven days.

Any person who has had COVID-19 within the last 90 days/three months will not need to isolate as a household contact unless they become symptomatic and test positive again. This is because reinfection rates for people who have had COVID-19 are low for the three months after they have the virus.
Remember, Day 0 for isolation is the day symptoms began or the day the positive test was taken (whichever came first). You should then count your seven days from there.
Please could parents ensure their child is wearing the correct school uniform before heading off to school each morning. This includes the school monogrammed fleece top / jersey and black school shoes / sandals, with no white logos, stripes or soles.
Please could you also ensure all nail polish and makeup is removed prior to your child heading to school, along with drop earrings. These are dangerous when they are playing. Children may wear gold or silver studs.
Thank you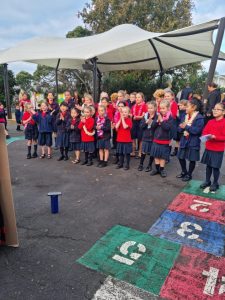 Please check out the latest PTA News through this link. This covers information about the:
Hot Cross Bun Fundraiser

2nd Hand Uniform Sale

PTA Annual General Meeting

De Paul House Drive – Personal Care Products