ST JOSEPH'S CATHOLIC


SCHOOL
TAKAPUNA
Dear Parents
Schools continue to receive regular Updates from the Ministry of Education advising them about various guidelines in relation to COVID-19. The following was in the MOE Tuesday update.
'This week we have entered the latest phase of Aotearoa New Zealand's response to COVID-19. Although the new Red is a more simplified version than what we knew last week, it's a good time to remember that we are still in Red.
Although the South Island numbers continue to climb, it is good to see the overall decline. But with winter approaching, there is, however, potential far more pressure on the health system, not just from COVD-19, but from the flu and other diseases such as RSV and measles
Please encourage your communities to get their boosters, to get their flu vaccines and to make sure childhood immunisations such as MMR are up to date.
A reminder that although milder than Delta, Omicron is not a mild illness, and we continue to see high daily case numbers. More than 800 people are currently in hospital with COVID-19.
As such we remain at Red. All existing layers of protection will need to stay in place."
We continue to have students staying with their home groups, staggered breaks, designated play areas for home groups, staff meeting outside and staff not going into other learning spaces, mask wearing for year 3 – 6 students and staff, only essential staff on site, and our well oiled drop-off and pick-up procedure. 
Our case numbers continue to be at the low end. The vast majority of our students and teachers are at school each day. We appreciate the way students, teachers and parents are positively supporting the procedures we have in place to minimise the rate of transmission. Thank you.
 The Principal's Message will cover the following topics:
Student Reporters

Congratulations

Last Day to Order Hot Cross Buns for PTA Fundraiser

PTA AGM
Ka manaakitia e te Atua
Alister Bridgman
Tumuaki
Art in Kakariki Team (Year 5 & 6)
By: Grace
Since we cannot have our parents come into the school and see our lovely art, we would like to show you the amazing art we have created. 
We have made these silhouettes!
How to: firstly, our teachers took a picture of our side profile. Secondly, we traced out our faces. Thirdly, we drew things about us and what we really like, lastly, we cut out the silhouettes and stuck them on black pieces of paper.
We have done so many pieces of art and another is the "All about me" hands. The hands are a little bit like the silhouettes were. 
Firstly, we got sheets with hand prints and we coloured the hand in our favorite colour, leaving some spots. 
Secondly, we could add any design of our choice and coloured it in. Finally, we cut the hand out and then glued it onto a piece of black paper. 
Below are samples of the profile silhouettes that we completed.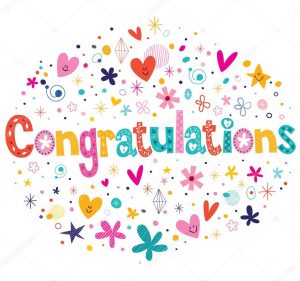 Over lockdown last year Charlotte completed a PowerPoint presentation titled 'Save the Animals'.
She sent it to Jacinda Ardern (the PM), James Shaw, Kiri Allen and Chloe Swarbrick (Ministers).
Charlotte received a personal letter from the Prime Minister last year and was recently acknowledged by the The Department of Conservation for her wonderful presentation. 
Congratulations, Charlotte!   🙂 
LAST DAY TO ORDER HOT CROSS BUNS FOR PTA FUNDRAISER
Hot Cross Bun Fundraiser 
NOTE: Today (April 1st) is the last day to order your hot cross buns.
This Easter we are delighted to join with Bakers Delight (Milford) to bring you delicious Hot Cross Buns! You can choose between the five flavours and order as many packs as you like!
Make a purchase for your family and then encourage your child/ren to talk to your Grandma, Grandpa, Aunties, Uncles, next door neighbours and friends to see if they'd be interested in purchasing some yummy Bakers Delight Hot Cross Buns in support of our school!
You can direct all purchasers to our PTA website (www.stjosephspta.org.nz) to order and make sure you let them know your full name and HG number so their order can be allocated to you.  Alternatively, you can collate all orders and purchase once via our website.  Up to you.
There will be awesome prizes on offer for the child/ family who sells the most Hot Cross Buns, thanks to some of our amazing local businesses. 
Top Prize: 5x Winner Winner Chicken Dinner (Takapuna) Vouchers for Fried Chicken & a slice of pie (valued at $105)
Second Prize: $50 Countdown (Takapuna) Gift Card
Third Prize: $30 Toy World (Albany) Gift Card
All funds raised will be allocated to St Joseph's Catholic School (Takapuna), short, mid and long-term initiatives, including:
repainting our ground murals

purchasing picnic tables to facilitate outdoor classrooms

digital learning equipment

building an exciting, new Junior playground for our tamariki!  
Improvement of our outdoor environment will benefit all current and future St Joseph's Catholic School (Takapuna) students.
Need to know dates:
Monday 21st March to Friday 1st April – 2-week selling/ purchasing period
Friday 8th April – Hot Cross Buns will be delivered to St Joseph's and given to the St Joseph's student nominated on the order form (under billing address).  The student/ parent will be responsible for delivering these to the purchaser.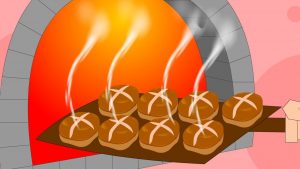 Join Zoom Meeting
https://zoom.us/j/98022345432?pwd=UzhObk94WDdxVy9vTmZRb29tV0RBUT09
Meeting ID: 980 2234 5432
Passcode: kfY6c8
At this meeting we will be reviewing the 2021 year and voting in the new Executive Committee. All current 2021 Office Bearers will vacate their positions and 2022 Office positions voted in. Office Positions to be voted in are: Chairperson, Secretary, Treasurer, and two PTA members who will sit on the Executive Committee.
In addition to the Office Positions, it would be great to have a PTA Website (Shopify) and FB Administrator who will be responsible for updates.
This is a great time to join the PTA and support our school community. We have a number of great initiatives for 2022 and look forward to delivering them to our school community.
We do need representation from parents in Y0 – Y3, to continue the legacy of the PTA initiatives. Many current PTFA members will be leaving the committee in the next year or two as their children move onto Intermediate School.
If you'd like more information call Camille on 021 427 449 or send an email to pta@sj.school.nz.
We look forward to seeing you on the 6th April!