ST JOSEPH'S CATHOLIC


SCHOOL
TAKAPUNA
Dear Parents
Congratulations to Simon O'Neill who won a Grammy Award for Best Choral Performance for his performance as Doctor Marianus in Mahler's Symphony No. 8 for the Los Angeles Philharmonic. This is absolutely wonderful for Simon and his family.
Our school was privileged to have Simon perform with our students at our 2019 Christmas Concert in the Westlake Boys Auditorium. It was an amazing concert in which the students performed alongside Simon and with our own Mr O'Connor, and were supported by the Auckland Symphony Orchestra. A truely special evening.
Next term we see the return of the Jelly Beans Music Programme. This sees each class having a weekly music session for Term 2 with the very talented Mr Kim. The programme he provides the children is based on the New Zealand music curriculum and the children will have the opportunity to sing, explore the fundamentals of music, and use instruments such as glockenspiels, hand percussion, and recorders (for the older children).
The money raised from the 2019 Christmas Concert has funded this programme and the purchase of musical instruments for the school. We are very grateful to Mr O'Neill, the Auckland Symphony Orchestra, Mrs Walsh, Mrs Allen and the PTA for making this possible.
The Principal's Message will cover the following topics:
Holy Week

Student Reporters

Final Week

ANZAC day

Teacher Only Day

Term Two Dates

Tax Receipts

Preparing for Easter
Ka manaakitia e te Atua
Alister Bridgman
Tumuaki
This coming Sunday sees the beginning of Holy Week for the Catholic Church. It is Palm Sunday on which commemorates Jesus' humble entry, on a donkey, into Jerusalem to observe Passover. According to the Gospel account, he was greeted by crowds of people who spread their cloaks and laid palm leaves in his path and proclaimed him the Son of David (Matthew 21:5). We see the blessing and procession of palms.
Maundy Thursday (also known as Holy Thursday) commemorates the Last Supper. During the meal, Jesus predicted the events that would immediately follow, including his betrayal, the Denial of Peter, and his death and resurrection. He also washed the feet of his disciples.
Good Friday commemorates Jesus' suffering and death on the cross; it is traditionally a day of sorrow, penance, and fasting.
Holy Saturday, also called Easter Vigil, is the traditional end of Lent.
Easter Sunday is the celebration of Jesus' Resurrection, according to the Gospels, on the third day after his crucifixion.
Over this week and next the Home Groups are participating in a variety of activities to learn about the significance of this week for us and our faith.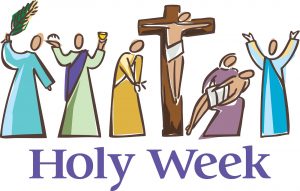 STUDENT REPORTERS:
LENT LITURGY WITH HG1 & HG2
Lenten Prayers
Dear God of Peace
Please help me to do less device time and less digital and less TV time.
Help me to remember to bring money to school to donate to the poor people.
Help me to pick up any rubbish that I can see on the beach or in the ocean or roads.
And please help me to remember to phone my grandma and grandpa to check on them.
And please help me take care of the water by taking less time in nice warm hot showers.
Please help me to do kind loving deeds for myself and for others and make breakfast for my kind parents.
Please help me treat others how I would like to be treated.
And please help me care for the poor.
And please help me show others how to be kind.
Please help me to pray every night until Easter or longer.
Amen
Love Alicia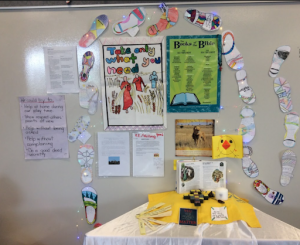 Dear God our Saviour
Help me to fast from device time for 40 days and help me to be thankful for my Mum and Dad for making me my very yummy food.
Help me to thank them for caring for me. Thank you to everyone who is helping me on my journey of life so far. It has been wonderful.
Help me to help the people of Tonga and to donate some money to them because of the terrible explosion of a volcano near Tonga that is ruining their land.
Amen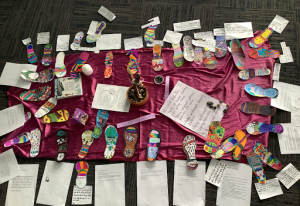 We created sandals to imagine following in Jesus' footsteps. We placed our sandals and our prayers that we wrote on the Lent focus during our liturgy which the Special Characters organised and others also read parts of it.
The school closes for Term 1 on Thursday 14 April at 2.50 pm. Pick-up will be from 2.30 pm as normal. Children are to wear their uniform on the last day.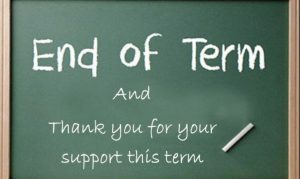 We traditionally participate in the Takapuna ANZAC day parade on April 25. Unfortunately there is no ANZAC parade this year. We are therefore not participating in a parade. You are welcome to take your children to one of the parades which are listed on this website.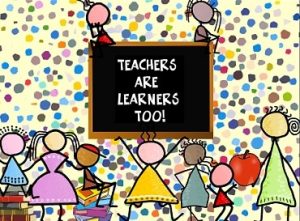 The first day of Term 2, Monday May 2nd, is a Teacher Only Day. The school is closed to students. Teachers will be attending Religious Education Professional Development. The first student day for Term 2 is Tuesday May 3rd.
May 2 Monday: Teacher Only Day – School Closed

May 3 Tuesday: Day 1 Term 2

June 6 Monday: Queen's Birthday – School Closed

June 24 Friday: Matariki Public Holiday – School Closed

July 8 Friday Last Day of Term 2
SCHOOL FEES STATEMENTS/TAX RECEIPTS FOR 2021-2022
As you'll be aware, last year we launched a new @School App.
One of the features the App offers is the ability for parents to view and download their child's school fee statements and tax receipts.
If you wish to receive a statement or tax receipt, simply click on the "Accounts" icon on the main screen; which will then bring you to a field where you can download the account statement, download the tax receipt, or email the tax receipt.
If you require tax statements for previous years (other than 2021/2022) or for students who have left St Joseph's, please email your request to secretary@sj.school.nz.