ST JOSEPH'S CATHOLIC


SCHOOL
TAKAPUNA
Dear Parents
Welcome to the final day of Term 1 2022. It's great to have been able to complete a full term. The children had a wonderful term of learning and they are to be commended with the way they have followed the various guidelines that were in place for the term. 
I would like to take this opportunity to thank our staff. They have been wonderful in the way they supported the students, both at school and in household isolation, through the term. They have designed a programme of learning that catered for their students in both these environments. Their care and support of students, other staff members and parents through this term has been greatly appreciated. They are a great team who have the children at the center of their day. We are certainly blessed with our staff, who ensure the children experience a positive learning environment.
This weekend we will be celebrating the death and resurrection of Our Lord Jesus Christ. A weekend that sees families coming together for meals and Easter eggs. The staff and I would like to wish your family a happy and Holy Easter.
The Principal's Message will cover the following topics:
Chrism Mass

Easter Liturgies

Teacher Only Day

Term Two Dates

Tax Receipts
Ka manaakitia e te Atua
Alister Bridgman
Tumuaki
Chrism Mass – Jame Boyle HG 4
On 11th April, I attended the Chrism Mass at the Auckland Cathedral with my Mum, and Father Mark Napa. Due to Covid restrictions, only a limited number of people were able to attend, so I felt very special. Father Mark Napa joined Bishop Steve Lowe & and all the other priests. There were so many priests, I counted over 30. The Chrism Mass is one the most holy masses and celebrated during Holy week. There are 3 oils that Bishop Steve blessed during the Mass; the oil of the Sick, oil of Catechumen and the oil of Chrism. The Mass was really beautiful, the singing too. After Mass those responsible to collect the oils for each Parish were asked to come forward. Deacon announced our Parish and Bishop Steve thanked us. The lady who handed the oils to us said if me and mum had big hands and we all had a little giggle. We collected 15 oils. At the end of the Mass I asked if I could take a photo with Bishop Steve. He was so nice and said yes, and then to my surprise he placed his mitre on my head and let me hold his crosier. I felt like the luckiest kid in Auckland!
The first day of Term 2, Monday May 2nd, is a Teacher Only Day. The school is closed to students. Teachers will be attending Religious Education Professional Development. The first day for students in Term 2 is Tuesday May 3rd.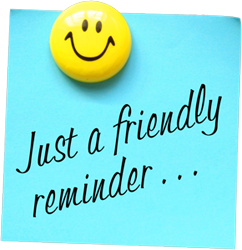 May 2 Monday:

Teacher Only Day – School Closed

May 3 Tuesday:

Day 1 Term 2

June 6 Monday:

Queen's Birthday – School Closed

June 24 Friday:

Matariki Public Holiday – School Closed

July 8 Friday

Last Day of Term 2
SCHOOL FEES STATEMENTS & TAX RECEIPTS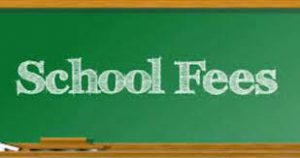 As you'll be aware, last year we launched a new @School App.
One of the features the App offers is the ability for parents to view and download their child's school fee statements and tax receipts.
If you wish to view a statement or tax receipt, simply click on the "Accounts" icon on the main screen; which will then bring you to a field where you can download the account statement/tax receipt or email the tax receipt.
If you require tax statements for previous years (other than 2021/2022) or for students who have left St Joseph's, please email your request to secretary@sj.school.nz.