St. Joseph's School Takapuna Board of Trustee nominations 
Call for nominations 
Nominations are now open for five parent elected positions on the St. Joseph's School Takapuna Board. You can nominate yourself, or someone else in our community who you think would bring value to this role. Candidates do not have to have a child at our school. 
We are using an external organisation to manage the election process called My School Election. You will receive additional information directly from them about the election process, including how to nominate and vote for your preferred candidates.  
The returning officer for the triennial board election is Bernardine Vester.  She can be contacted at returningofficer@myschoolelection.nz.  
You can also visit the My School Election  website for more information or to make a nomination.  
Click the 'My Nomination' button  

Select 'St Joseph's Catholic School (Takapuna)' and fill in the rest of the form. 
If you wish to stand for the board, it is recommended that you provide a candidate statement and photograph. 
Nominations are open now until Wednesday 3, August. Hard copies of the nomination form will also be available through the school office. If there are more nominations than vacancies, then parents and caregivers will receive an invitation to vote either electronically or by post. 
Our board should be representative of our community
We need people from across our community to step forward to help make sure the views and perspectives of different cultures, genders, backgrounds and year groups are heard.  
There are no formal qualifications required for school board members. We are looking for people who can work well in a team and have good communication skills. Other skills that would be beneficial include things such as an understanding of the education sector; financial experience; people management; or knowledge, experience and understanding of particular communities within our school.
Training and development opportunities will be available to all board members through the New Zealand School Trustees Association (NZSTA).  
Learn more about what it means to be a school board member 
NZSTA webinar: The New Zealand School Trustees Association is holding a free webinar and online Q&A on Thursday July 21st, from 7.00 – 8.15pm on what it means to be a school board member. The webinar will be hosted by a panel of experienced school board members and NZSTA advisors. Register for this event here. 
St. Joseph's School Takapuna information session: Our current board will also be hosting an information session early in term 3. Further details will be sent out over the coming weeks. 
Further information: These sites also provide useful information about becoming a board member:
We need you! 
School board members are active leaders in our schools. They have an important role of supporting strong professional leadership and ensuring effective teaching for all students through informed governance. Over the holidays, please give some thought to whether you – or someone you know – might be interested in being nominated.  Wishing you a safe and healthy holiday.  
Eric Esnouf, Chair, St. Joseph's School Takapuna Board of Trustees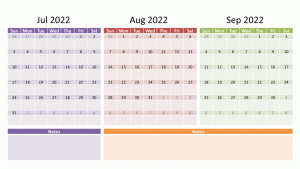 Summary of key dates: 
Nominations open: now

Main roll closes: Wednesday 13, July

Supplementary roll closes: Monday 1 August 

Nominations close: Wednesday 3 August  

Voting starts:  Wednesday 10 August

Election day: Wednesday 7 September 

Voting count:  Tuesday 13 September

New board in place:  Wednesday 14 September