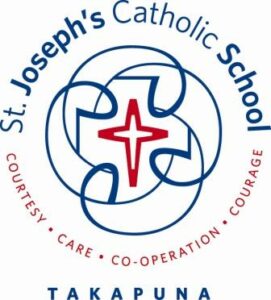 13 December 2022
St. Joseph's School Takapuna Board Update
Good afternoon,
As we come to the close of another year, the Board would like to thank Alister, the senior leadership team, teachers and support staff for all their efforts. Once again, this year has brought significant challenges and we are grateful for the way our staff have worked together to minimise disruption and maintain the high standards of teaching we are accustomed to.
Achievement Data
Recently the Board was presented with the latest achievement data for our school. Typically, St. Joseph's School Takapuna has been well ahead of the national averages and we are very pleased to say that, despite the disruption caused by Covid, our results are on par – and in some cases tracking ahead – of pre-pandemic years.
In our core subject areas:
93% of students are achieving at or above the expected curriculum level in reading
84% of students are achieving at or above the expected curriculum level in writing
90% of students are achieving at or above the expected curriculum level in maths
We are extremely proud of the results our students achieve and would like to acknowledge the commitment of our staff to providing such an exceptional learning environment for our children.
This is not to say that Covid has left us unscathed in relation to our programme of learning. Device use has increased significantly over the past three years (largely out of necessity) and this, along with other factors such as time in the classroom, has had an impact in areas such as writing and other developmental milestones.
Our leadership team and staff have closely monitored the areas where additional support was required and have put in place a number of interventions. These have allowed many of our students to make significant progress throughout the year and the vast majority are now right where they should be in terms of their learning. Where there are still areas to address, our staff are acutely aware of these and will continue to work with each child to provide support.
We also appreciate the work our teachers and support staff have done to provide extension opportunities for those students who are tracking ahead of the expected curriculum levels. It is our goal that every child is able to progress and reach their full potential and it is fantastic to see the strides that all our children have made during this academic year.
AskMyTeam Community Survey
We would like to take this opportunity to thank everyone who responded to the recent AskMyTeam survey. The data collected helps us to understand what is working well within our school, along with areas for improvement. Highlights from this year's responses include:
Our community feels that our Catholic character and values shine through in our school, which in turn helps to create an environment where our children feel safe, supported, respected and inspired to succeed;

Our teachers enjoy working at St. Joseph's and are proud of its reputation in the community. They also appreciate the strong values and leadership within our school;

From our students perspective, they enjoy being part of our school, believe that their teachers think they can succeed, and they appreciate the different ways that their teachers help them to learn.
In terms of areas that we can continue to build on:
Our whanau community advised that they would like additional information about their child's progress, alongside more opportunities to provide honest feedback, ideas and suggestions on how to improve the school;

Our students have told us that they would like more opportunities to feedback on how to improve the school and the teaching practices utilised;

For our staff, feedback focused on ensuring that workloads are manageable, that there is accountability, and that there are more opportunities to build stronger relationships with other schools and the wider community.
This survey – and the feedback provided by our community throughout the year – are important resources for our Board and management team and help inform our planning. As we now turn our attention to 2023, the leadership team will be using the achievement data along with the survey results and feedback to set targets and plan for the year ahead.
Acknowledging the PTFA
The Board would also like to acknowledge and thank the PTFA for its support throughout the year. Through its efforts, the school has benefitted from newly painted ground murals, pedestrian zones, and digital learning resources for our students, along with a significant amount of funds being raised to go towards replacing the junior playground (which will hopefully happen in 2023). We also appreciate all the work the PTFA does to provide opportunities to bring our community together such as the school disco, quiz night, uniform sales and more. Your efforts are much appreciated.
Wishing You a Safe and Blessed Christmas
Finally, we would like to thank you – our community – for your ongoing support of our school. With Christmas almost upon us, we hope that you will have an opportunity to come together with whanau and friends to celebrate the advent season. For those of you who are travelling, please take care and enjoy your time together as a family.
On behalf of the St. Joseph's School Takapuna Board, I wish you a blessed, healthy, and safe Christmas and holiday period.
Eric Esnouf, Presiding Member
On behalf of the St. Joseph's School Board