ST JOSEPH'S CATHOLIC


SCHOOL
TAKAPUNA
Kia Ora Whanau,
School is closed for 2022!
Thank you to our school community, students, staff, parents, families and the parish for your wonderful support of our students and staff throughout the year.
It has been great to progress through the year back to a school day that sees students, staff and parents interacting without any barriers.
This year we farewell Miss Ryan and Miss Scott along with one of our LSAs Miss Evaroa. We thank them for all their contributions to our school community. We wish Miss Ryan all the best for her journey back home to Ireland.
This morning we had our final school prayers for 2022. It was a wonderful celebration of prayer and Christmas Carols. We wish all our families a happy and Holy Christmas and safe fun filled holiday.
Meri Kirihimete
Ka manaakitia e te Atua
Alister Bridgman
Principal
If you have any questions, please feel free to contact me at principal@sj.school.nz
The following topics will be covered in this weeks Principal's message:
Kakariki Zoo Trip

Angel Tree Drive

Reminder: Automatic Payments

2023 School Stationery Now Available

Community Notices
Kakariki Trip To The Zoo
By: Aurora and Bianca
On the 13th of December, the Kakariki  team went on a Journey to… The Zoo! We were all pumped to go on a trip related to animals after the trip to Tiritiri Matangi was canceled due to rain. So, when the time had come to hop on the bus, our Journey began! 
Upon arrival of the Zoo, we quickly had our morning tea before gathering with our company for the day. Now there wasn't anything to do but to adventure at the Zoo.
We saw a variety of animals, but one thing we were sure everyone experienced was the Black Handed Spider Monkey Talk. We observed them being fed by an experienced staff member who fed the Spider Monkeys some parsnips; while another member informed us more about the Spider Monkeys.  They talked about what Spider Monkeys like to do and explained they're scared of the water because in the wild most of their predators come from the water.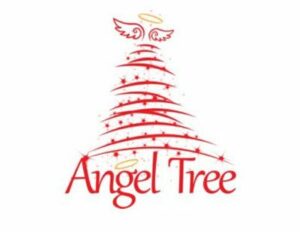 A huge thank you to all the children and families who contributed so generously to this year's "Angel Tree".
God bless you!
REMINDER: AUTOMATIC PAYMENTS
Just a friendly reminder…
If you've completed payments of your child's school fees, please ensure you cancel any automatic payments that were put in place for 2022.
Payments cannot be held over to 2023.
Many thanks!

2023 SCHOOL STATIONERY NOW AVAILABLE
Stationery for 2023 can be ordered online through OfficeMax.
Please click on the links below for the 'How To Order' information:
MySchool-Parent-Offer-December-2022
Year level and Teams for 2023 are as follows:
Years 0/1  Kiwi Team
Year 2  Kea Team
Years 3/4 Kakapo Team
Years 5/6 Kakariki Team