ST JOSEPH'S CATHOLIC


SCHOOL
TAKAPUNA
Talofa
This morning our cultural group began our school prayers by singing and performing their welcome song. We welcomed four new students who were supported by their parents and siblings who attend St Joseph's. Thank you to the cultural group for their part in the school welcome prayers.
Next week sees 'Sharing the Learning'. Teams Kea, Kakapo and Kakariki are inviting parents to come to school to see what their children have been doing this term. This is a wonderful opportunity for the students to share their learning with their parents. We encourage all parents to attend this event.
Kakapo – Tuesday 28th March, 1.30pm – 2.30pm
Kakariki – Wednesday 29th March, 7.45am – 8.45am
Kea – Thursday 30th March, 8am – 9am
Team Kiwi teachers will be inviting parents in on an individual basis in accordance with their reporting schedule.
Parents are welcome to contact their child's teacher at any time throughout the year, if they wish to discuss their child's learning.
Thank you to the many families who have registered for Shore-to-Shore, which is this Sunday, 26th March. Packs for this event went home with the participating children today. Enjoy the walk/run and look out for the St Joseph's gazebo after the finish line, where there will be a BBQ sausage, put on by the PTFA, for our St Joseph's families.
Secondary and area schools are striking next week according to the media today. This does not include primary teachers and primary principals. Our school is open all next week.
Have a great weekend
Take care
Ka maanakitia e te Atua
Alister Bridgman
Principal
The Principal's Message will cover the following topics:
Welcome

A Prayer for Lent

Stations of the Cross

Story Writing Information Session

Term Dates

Unjustified Absences

Driving Concerns

St Joseph's Got Talent

Hot Cross Buns – Paper Bags Wanted

Last Call For Sports Registrations

Community Notices
We would like to extend a very warm welcome to our latest group of new entrants…
Jaden, Juliette, Mila & Rafa
We hope you thoroughly enjoy your time here at
St Joseph's.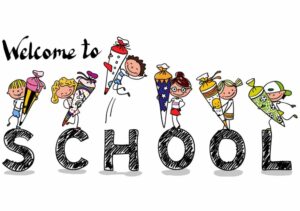 I am the light of the world
"Truly, this was the Son of God"
E te Ariki, Lord, may we follow you, Jesus, in this week of your passion. May the voices we listen to lead us to be generous people of compassion in a world where compassion and love are needed. We make this prayer through Christ our Lord. Āmene.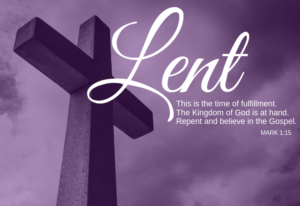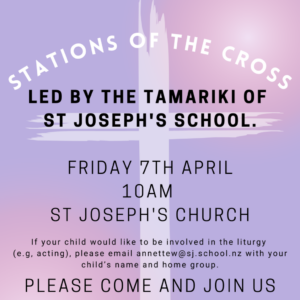 STORY WRITING INFORMATION SESSION
Debbie Pratt will run a Story Writing Information Session in the school staffroom at 2pm on Thursday, 30th March. 
The session is for parents of Year 1 and 2 students; and in particular those who would like to help with our Story Writing Programme.
However anyone interested in how children learn to write at St Joseph's, is welcome.
Please RSVP by Tuesday, 28th March  to debbiep@sj.school.nz  and include your child's name and the number of people attending.
Thank you!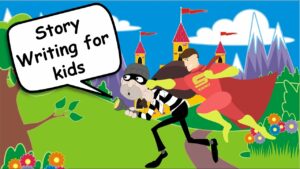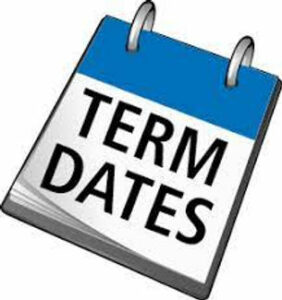 Thursday 6 April
This is the last day of Term 1. The school day will end at the normal time of 2.50pm. Students are expected to stay at school for the full day. Please do not collect them early to go on holiday.
Monday 24 April
School will be CLOSED for instruction on this day. The Ministry of Education has mandated that schools have a Teacher Only Day to do professional development around the Refreshed Curriculum. All the North Shore Catholic Schools will be closed on this day.
Tuesday 25 April – ANZAC DAY
School will be CLOSED as it is a public holiday.
Wednesday 26 April
This is day 1 of term 2 for the students.
Monday 5 June – King's Birthday
School will be CLOSED as it is a public holiday.
Friday 30 June
This is the last day of Term 2. The school day will end at the normal time of 2.50pm. Students are expected to stay at school for the full day. Please do not collect them early to go on holiday.
As you will be aware the Ministry of Education is currently concerned about the high rates of truancy.
Truancy is a form of unjustified absence.
For our school our highest rate of unjustified absences is reflected in the number of students who go on overseas trips during the school term or take family breaks outside of the school holidays.
Students are expected to be at school every day the school is open and can only be absent for a justified reason eg. sick.
The programme of learning delivered in schools is designed around the fact that students will be at school. In order for the students to get the full benefit of the school programme they need to be at school every day it is open.
Please book your overseas travel and family holidays in the school breaks. The dates for the 2023, 2024 and 2025 school terms and holidays are available through this MOE link.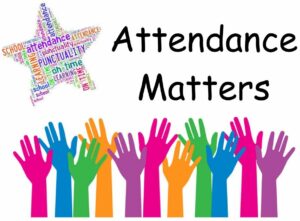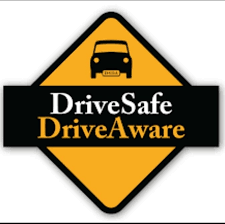 I have been approached regarding concerns that parents of our students are seen driving on Fred Thomas Drive, Taharoto Rd and Dominion St, while on their cellphones. Understandably this is a safety concern.
Last year we had the police spot check our parents cars on entry into the school for drop-off, and spot checks are likely in the future. At the previous check, they identified a number of parents who were allowing their children to take off their seatbelt prior to the car actually stopping to let the child out. Please ensure your child remains belted until such time as they are exiting the car
Please keep your speed to no more than 5km at all times you are diving between the Dominion St gate and the Fred Thomas, Taharoto Rd gates. There are children walking through the carpark and they are easy to miss seeing. We need parents to drive slowly please, to support the safe arrival of all of our students to school.
Parents who do not use the drive-by drop-off option, please park your car and walk your child to the office. Please do not drop them off in the middle of the carpark.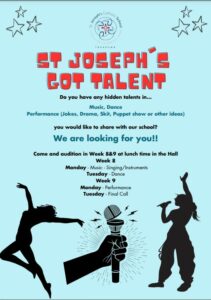 The Kiwi and Kea teams will be having their Athletics Fun afternoon on Friday, 31st March, starting at 1.40pm.  Parents are welcome to attend.  The children will participate in a rotation of activities culminating in the sprint races. The sprint races will be the only event that placings will be recorded.  Our focus is 'having a go' and 'doing your best'. The children should wear shorts, running shoes and a t-shirt that is the same colour as the house they are in.  Alphonsus house is yellow, McAuley house is green, Pompallier house is blue and Patuone house is red.  If you are unsure which house your child is in, please ask their teacher.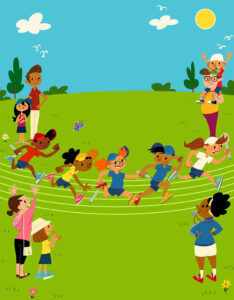 HOT CROSS BUNS – PAPER BAGS WANTED
Countdown Brown Paper Bags (clean).  Please drop any spare brown bags to the box provided at reception before or after school. 
And don't forget to order your Baker's Delight Hot Cross buns in time for Easter!  
See previous newsletter or the St Joseph's PTFA Facebook page for more details.
LAST CALL FOR SPORTS REGISTRATIONS
Last call for any boys or girls in Year 1-6 that would like to play netball this season.
Please see the details below: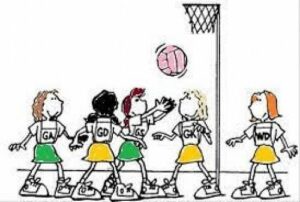 Kidzplay Netball (Winter season Terms 2 & 3) – Years 1-5
Played at Pinehurst School in Albany on Saturday mornings
Games start on Saturday 6th May until 2nd September (no games on 3 June – King's Birthday weekend)
North Harbour Netball (Winter season Terms 2 & 3) – Year 4
Played at Netball North Harbour on Northcote Road on Monday afternoons
Games start on Monday 1st May until 21st August.
North Harbour Netball (Winter season Terms 2 & 3) – Year 5 & 6
Played at Netball North Harbour on Northcote Road on Wednesday afternoons
Games start on Wednesday 3rd May until 23rd August.
*North Harbour Hockey (Winter season Terms 2 & 3 ) – Years 3-6
Played at North Harbour Hockey grounds on Bush Road, Albany on Monday afternoons
Games start on Monday 8th May until 28th August (no games on King's Birthday)
*Please note – we only had enough players in 2022 to form one mixed Year 4-6 hockey team; therefore these registrations will only be confirmed when we know if we have enough players to form a team.
Registrations for Netball and Hockey close on Friday 24 March
How to enrol?
Please go to www.sj.school.nz
– scroll down to the link to SCHOOL/SPORTS PAYMENTS
– this will take you to Enrolmy
– Login/create a login (if you haven't already got one)
– Click "See School Activities"
– When you click 'Book Activity' if you have already registered your child for an activity through your enrolmy login, please just select the box of the child you are wanting to enrol.
Please consider your child's schedule carefully before booking. Any refunds will be charged a $5 administration fee unless they can be transferred to another activity.
Any questions please email sports@sj.school.nz
Kind regards
St Joseph's Sport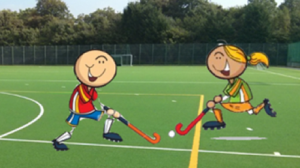 Please check out the latest community notices that you can find on our school website.