ST JOSEPH'S CATHOLIC


SCHOOL
TAKAPUNA
2019/7 – March 15
Congratulations to …
St Joseph's Parish Takapuna,
who is celebrating 100 years as a Parish this week.
The historic roots of the parish stretch back to Bishop Pompallier, who established St Mary's College, a two story stone building opened as a boys' school in 1849. It stood on the ground later taken by what was St Joseph's Orphanage.
Takapuna Catholics were served by priests from Auckland City, Puhoi, then Devonport, until St Joseph's Parish was created around 1919.
Today, the parish has three churches: the present St Joseph's was opened in 1966; St Vincent de Paul in Milford was built in 1949; and St Luke's in Bayswater in 1960.
Tuesday March 19 is the Feast of St Joseph. Students from our school will be attending the 9.15 am Parish Mass, as a way to acknowledge the Parish's Centenary.
Families are welcome to attend the 7 pm Mass on the same day. This will be celebrated by Bishop Patrick Dunn.
Thank you
Thank you to everyone for your support of the chocolate fundraiser. We appreciate your generousity. Funds will go towards new playground equipment.
There are still a few payments outstanding. We would appreciate all remaining funds being direct debited into the PTA Bank account as soon as possible. Account number: 12-3026-0316672-00 including Particulars [student name]. Code [Home Group]. Ref [Choc].
If there are any families who would be happy to sell a final box, we do have a couple of boxes remaining that we would very much appreciate any help to sell! Please email pta@sj.school.nz if you are able to take another box.
Event:                                       House Mass
Students and Families:        Pompallier House
Date:                                        Sunday 24 March
Time:                                       10 am
Place:                                      St Joseph's Church
We look forward to seeing all our Pompallier House students and their families at this Mass.
On Tuesday March 19 there is a NZEI (Teachers/Principals) paid union meeting beginning at 1.30 pm. The school will remain open, however the school programme will not be running as normal. Students will be provided a variety of supervised activities to do in mixed groupings for the afternoon.
Parents/Caregivers are welcome to collect their children from 12.40 pm – 1.30 pm. If you are collecting your child please park and come into the school to get them. Please sign them out at the office. 
Students who are staying for the afternoon will be able to be collected from the pickup area as per the normal daily routine. 
A big congratulations to all the students who represented St Joseph's at the Pupuke Cluster Swimming Competition.
All the student represented St Joseph's showed courage, care, cooperation and courtesy for not only each other, but the other swimmers also. 
Over half of the students made it into finals for either Freestyle, Breastroke or Backstroke – well done.
Students who were placed:
Miguel – 1st Freestyle, 1st Backstroke
Ava – 1st Freestyle, 2nd Breaststroke, 1st Backstroke
Ana – 3rd Breaststroke, 3rd Backstroke
Jiho – 1st Breaststroke, 3rd Backstroke
Louis – 2nd Freestyle, 1st Backstroke
What: Shore to Shore Fun Run! 
When: Sunday March 31 – 9 am start
Where: Starts at Takapuna Grammar and ends at Milford Reserve. The unique North Harbour run takes in the beautiful Takapuna and Milford Beaches along the way.
Why: This event brings together the North Shore community and supports our school by providing us with an opportunity to raise funds for much-needed sports gear.
Who: Get your friends, parents, Aunties, Uncles and even Grandparents together, dress them up, and join us for a fun day in the Bays!
Help: Anyone who can help with organisation and/or a sausage sizzle on the day please email: sports@sj.school.nz
How: To register your family please go to: http://shoretoshore.co.nz/register/ then click St Joseph's Takapuna and enter your details.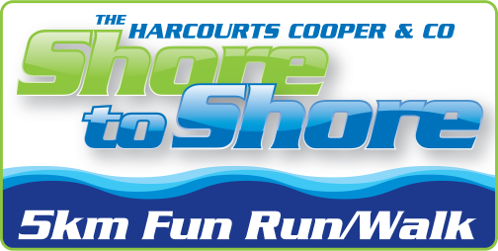 We have been notified of a world wide security issue with Google Chrome. Google have released a patch update for their web browser to protect against newly discovered vulnerabilities.
Please could you ensure your child's Chrome Web Browser is updated.
Two options for achieving this can be found below.
1.    On your computer, open Chrome.
2.    At the top right, click More 
.
3.    Click Update Google Chrome. If you don't see this button, you're on the latest version.
4.    Click Relaunch.
https://support.google.com/chrome/answer/95414?co=GENIE.Platform%3DDesktop&hl=en
Alternatively:
Paste into address bar: chrome://settings/help
Chrome then checks and verifies if it is up to date.
If not up to date, it auto applies and gives option to relaunch.
So click relaunch and chrome will be updated.
Happy Centenary St Joseph's Parish