ST JOSEPH'S CATHOLIC


SCHOOL
TAKAPUNA
2019/22 – July 22
A big welcome to …
Azariah, Ellyzia, Zach, Mia, Elliot, Kallen, Gabriel, Noah, Matteo, Amelia, Leah, Rahiri, Pepper, Alfonzo, Olivia, Diego, Paulo
We also welcome
Mr Craig Field, teacher of Home Group 19 and Deacon Martin who has join our parish.
We know they will have a wonderful time here at St Joseph's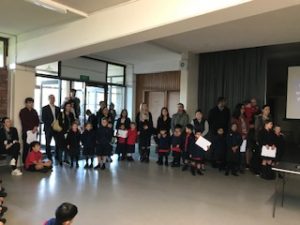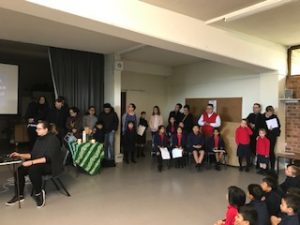 It was wonderful to welcome back all the students and parents this morning at School Prayers. I have enjoyed hearing about what the students got up to over their break. They and their teachers are looking refreshed and ready for a new term of learning.
Over the break we received the Confirmed Education Review Office (ERO) Report. The ERO team visited our school in week five of last term. It is an outstanding report that confirms all the wonderful teaching and learning that is occurring in our school for our students. The current focus of ERO reports is 'Equity and Excellence – Achievement of Valued Outcomes for Students' and 'School Conditions for Equity and Excellence'. These are a few of their comments.
The school is successful in achieving equitable and excellent outcomes for students
Students progress well in relation to the school's valued outcomes. They develop social skills and interact positively with each other and with adults. They show persistence and resilience in their learning.
Students achieve well in physical pursuits and confidently participate in the performing arts
Leadership, stewardship and a growing culture of professional reflection and inquiry, are key school conditions that are helping the school to achieve equity and excellence for students.
The board of trustees is focused on students' wellbeing, progress and achievement, and on supporting the future direction and vision of the school.
The full report is available for viewing on the school website www.sj.school.nz. Congratulations to the 2016-2019 Board of Trustees, Senior Leadership Teams and teachers for ensuring the students of St Joseph's are achieving equity and excellence in their education at St Joseph's.
Parents are invited to an Education Review Office Report Information session being presented by myself and members of our senior leadership team. There will be two sessions: Monday 5 August 9.15 am and Monday 5 August 6.30 pm – both in the staffroom.
God bless,
Alister Bridgman
Monday 22 July
8.50 am  – School Prayers
Lunch Time Clubs – Kapa Haka
Tuesday 23 July
Wednesday 24 July 
Lunch Time Clubs – Drama / Cultural Group
Thursday 25 July
8.15 am – Choir
Friday 26 July
Mandarin
Kakapo – Kiwi Ball
Our thanks to the students and their families for their support of our Mufti Mania Day which was held on the last Friday of Term Two. It was great to see all the students in their mufti clothes. As a school we raised $610.70 for Doputz Primary School in Bougainville, Papua New Guinea. The money we have raised will be combined with the money raised by all the New Zealnd Catholic Schools participating in Mufti Mania. It will be given to Doputz Primary School for new water tanks, toilets, resources and classroom repairs, through New Zealand Caritas. Thank you.
Congratulations to Mrs Shona Douthwaite who married Mr David Craigee over the break. They were married in Toronto , Canada on Saturday July 6. We wish them every happiness and all God's blessings.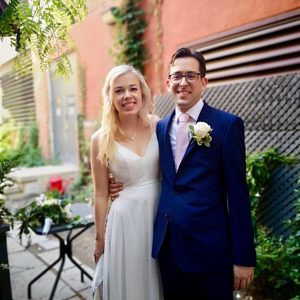 In Week 7, 8, 9 and 10 last term saw the preparation and performance of St. Joseph's talent show. In weeks  7, 8 and 9 the auditions took place in the bubble over lunchtimes. Then on the 2nd of July the real show was in the church hall at lunch.
There was a range of different things performed such as: singing, dancing, rapping, piano/drums, magic, acting and much more. There was so many people auditioning that it went on for much longer than expected. Years 2 – 6 were able to audition and they brought lots of talent. The House Captains were in charge they were the ones who organised everything. Some teachers such as Ms Nicolson and Mr O'Connor helped too. When it came to the big show the judges were, Mr O'Connor, Mrs Young and Mr Bridgman. At the end of the show the House Captains told everyone 'that we have lots of talent in our school, and they had a hard time choosing the finalists'.
Thank you to all the teachers and House Captains that made this all happen.
By Stella HG 1
Dear Parents and Whanau (families)
This term we are looking towards celebrating the unique cultures of our school and the wider world. We want students, families and teachers to learn from each other as we incorporate different cultures throughout our learning. 
During term three we are working towards sharing a cultural day in Mercy Week (Friday 27th September). Every Thursday afternoon from 1.40 – 2.30 students will be choosing a culture that they identify with or are passionate to learn more about.  Students will participate in a range of activities to learn more about that culture e.g. language, singing, dance, art, information and traditions.
We would like to encourage any parent or family member who could help us lead a group of students in a culture that they identify with. 
Some cultures that we have identified within our staff are:
Maori, Samoan, Coration, Irish, Chinese, French, Filipino, Indian
If you are available Thursday afternoons to help support or lead one of the cultures listed above or could add to this list please email annettew@sj.school.nz with your name, child's name, their Home Group and the culture that you are interested in.
Many thanks
Annette Woodhead
Welcome to St Joseph's Fitness-athon for 2019! 
The aim of this PTFA fundraiser is to:
Get fit

Have fun

Raise money for playground equipment
How to prepare?
Start practising your skipping, running and hula hooping!

Ask people to sponsor you – they can either sponsor you per minute or just donate an amount

Fill out the attached sheet and bring into school

before Wednesday, 7th August

. Give it to your teacher. 
When will it take place?
Wednesday of Week 3: 7th August
Kakariki team: 9:15am – 10:15am
Kakapo team: 11:15am – 12pm
Kea team: 12pm – 12:30pm
Kiwi team: 1:45pm – 2:05pm
What students will do:
Students will complete a circuit of Running, Skipping and Hula hoops
Kakariki goal: 1 hour
Kakapo goal: 45 minutes
Kea goal: 30 minutes
Kiwi goal: 20 minutes
Once students have achieved their goal, they will collect the donated money and bring it into school. Last day for bringing in donations will be Friday, 23rd August. Money and forms to be handed into the PTA box in the school office.
The hall project will be completed this week. Over the next few weeks we will be preparing the hall ready for its full use. In the mean time the school will run as it has done for Terms 1 & 2 with Skids being in the Bubble and the school using the parish hall as and when required.
The drive though pick up is running as per normal and the court is available for parking in the afternoons 2.45 pm – 3.30 pm. Students for pick up will continue to be seated ready for collection outside the school office. Parents parking on the courts will need to collect their child from outside the office. Please do not allow your child to play on the courts while waiting for your Rosmini child/children as it is a car park between 2.45 pm and 3.30 pm. 
SAVE THE DATE: ST JOSEPH'S SCHOOL FUNDRAISING QUIZ NIGHT!
Get a group together for the St. Joseph's School quiz night, which this year will be held at Fantail & Turtle.
Date: Sunday 25, August
Time: 6pm
Location: Fantail & Turtle Bar & Restaurant, Smales Farm
Ticket price: $20 (tables of 6-10)
Limited tickets available and will go on sale in term 3.
Food & drinks available for purchase at the bar. 
More information to come…
Flippaball
The Newbies flippa ball team the St Joe's Stings won the finals for 1st place in the North Harbour Schools Competition this afternoon, it was a fantastic game with them down 2-5 at half time to win 8-5!!
Our St Josephs Dolphins team came 3rd place in the Flippaball Finals for Grade A . With this being their first year at the big pool, the team has worked so hard throughout the two terms. They have showed continuous and consistent improvement and have worked well together as a team and have also been extremely  resilient. Special thanks to our coach Clare and all the parents bringing the kids for their training. 
Team: Miguel, Leo, Lemi, Hamish, Liam, Anna , Eva, Haerin, Natalia
Miniball
Semester 1 has come to an end for Mini Ball and we had 5 teams from St. Joseph's competing in this league. We had some great results and the skills developed over the last two terms has been amazing. Congratulations to the following teams:
Years 2-4 – North Harbour League
St.Joe's Thunder – 7th Place in the Mixed League White

St Joe's Magic – 1st Place in the Mixed League Black
Years 1-2 – Breakers
The St Joes Slammers  are a great little team… drew one game in the grading round and have won every other game (14 games). Congratulations to the St Joe's Slammers on a great season.
Years 3-4 – Breakers
Our St Joe's Hornets basketball  team came second overall in their grade after their finals yesterday.  The team has had an excellent season winning majority of their games and losing only 4 games this season.
Years 5-6 – North Harbour League
St.Joe's Heat – 4th Place in League 1

St.Joe's Warriors – 2nd Place in League 2

St.Joe's Rockets – 3rd Equal in League 3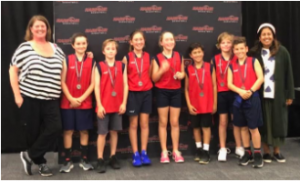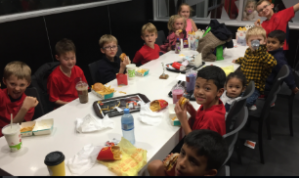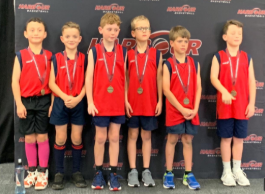 APPA Music Festival 3 Day Instrument Course
This is for accomplished instrument players in years 4 – 8 who wish to develop their musicianship skills in orchestral and band performance, and perform at the Auckland Town Hall as part of the wider APPA festival in November.
The students need parental commitment so they can attend the 3 Day Course at the venues below,  in the last week of term 3; plus there will also be a few Saturday or Sunday rehearsals, lots of practice at home and one rehearsal in the Town Hall which they also need to get their child to.   The venue for the practices is below:
 
FESTIVAL ORCHESTRA:         
Rehearsals at Cornwall Park School
CONCERT BAND:                    
Rehearsals at Avondale Intermediate School
JAZZ BAND:                           
Rehearsals at Parnell School