ST JOSEPH'S CATHOLIC


SCHOOL
TAKAPUNA

Dear Parents
Over the last two days I have been at Waitangi with the Auckland Catholic Primary Principals Association. This is an opportunity to continue our personal spiritual growth journey as leaders of Catholic schools. It is also a time to come together to share and reflect on our respective journeys as leaders of our school communities.
Being all Auckland principals, two topics were front and centre: Auckland floods and the devastating news of the tragic loss of the Whangarei Boys' High School student in the Abbey Caves on Tuesday.
Our prayers are with the whanau, as they mourn the unimaginable loss of Karnin Petera, in such tragic circumstances. Our prayers go out to his fellow students, the staff of Whangarei Boys' High School, their school community and the community of Whangarei.
I will be sending the school a card expressing our school community's sympathy and prayers.
Please keep Karnin, his whanau and the school community in your prayers.
Alister Bridgman
Principal
The Principal's Message will cover the following topics:
Mother's Day

Butterfly Creek

School Photos

Pompallier Bell

New Zealand Sign Language Week

Colour Fun Run 2023

Community Notices
This afternoon we were able to celebrate many of the amazing mothers in our community! Thank you for all that you do for our tamariki and our St Joseph's whanau. We hope that you enjoyed an afternoon treat, sponsored by our Board of Trustees. And we are grateful to our parishioner, Talitha and the Pereira family for supplying the fantastic coffee truck.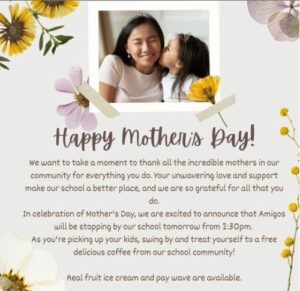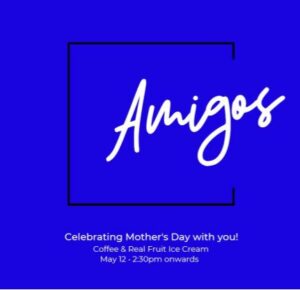 Just a reminder…
We'll be taking Home Group class photos on Friday, May 19th for the following teams:
Kea (Year 2)
Kakapo (Years 3-4)
Kakariki (Years 5-6)
Please note, the Kiwi Team (Years 0-1) will have their Home Group class photos taken in Term 4, when all of the 2023 new entrants have commenced school.
Also note, the sports team photos will be taken in Term 4 as well.
Here's hoping the children are neat & tidy, sporting their biggest & brightest smiles next Friday.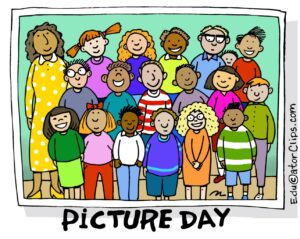 Monday saw a group of children running into the office saying the school bell was missing. 
The school bell was given to the Sisters of Mercy by Bishop Pompallier and used to hang outside the orphanage. Bishop Pompallier brought it over from France.
It now hangs in a 'bell tower' by the shell path. 
Over the weekend someone took great effort to dismantle the structure in order to steal the bell.
Mrs Kelly emailed several scrap metal dealers notifying them of the stolen bell. Nikisha Sutherland  from Endless Metals in Wairua Park got back in touch letting us know it had turned up at their Onehunga Branch.
Thanks to Mrs Kelly, the bell has been returned by Constable April Keenan, NSPC.
Our thanks to all involved in the return of the Pompallier Bell.
NEW ZEALAND SIGN LANGUAGE WEEK

This week was New Zealand Sign Language (NZSL) Week , one of three official languages of New Zealand.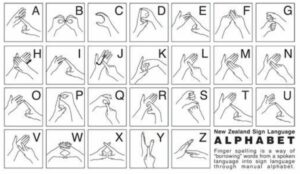 We had a lot of fun practising signs in our classes this week.
This morning we sang the National Anthem in all three languages of New Zealand.
Home Group 7 had a special visit by the AMAZING Owen, who taught them some new signs.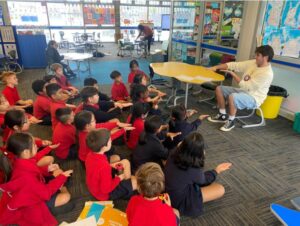 Our first school Colour Fun Run is all about FUN! On the day, your children will get to run alongside their fellow classmates and friends.  This will be one of the most exciting days on our school's calendar and we hope that all the students participate. So pop the date on your calendar and join us June 16th to cheer our kids on!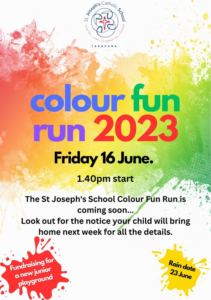 Please check out the latest community notices  that you can find on our school website.